Fall Guys in Minecraft Add-on 1.16/1.15+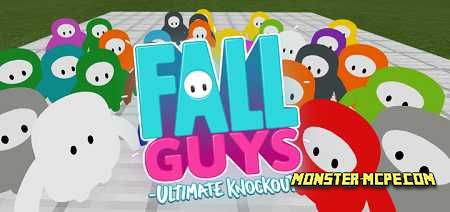 Have you already played the new popular
Fall Guys
game? For those who still do not know what it is, this is a new computer game developed by the British studio Mediatonic and published by Devolver Digital. The project was announced in 2019 at the E3 exhibition. The game was released in 2020 for Windows and PlayStation 4.
Today this game is in great demand and is very popular all over the world. If you played it, then you will definitely be interested in this
addon
. The new addon adds these creatures to the Minecraft world. You can use this addon to create your own map with obstacles in the Minecraft world like Fall Guys.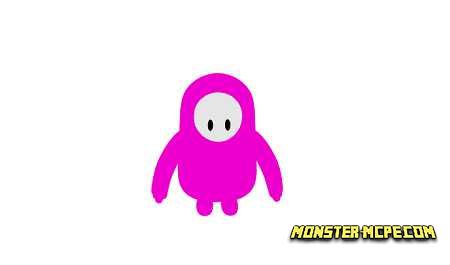 Let's take a closer look at the new creatures.
Fall Guys are creatures that will be added to the Minecraft world. Players can ride them, but only after taming them using the crown, just give them this item. The new addon adds new sounds. Also, new creatures will be added to the Minecraft world in all fifteen colors. We would like to draw your attention to the fact that these creatures do not have a specific spawn system, so for the spawn, you need to use Creative mode or just a special command. Also, added animation.
Important: When riding these creatures, you will not be visible. This is done so that you play as if these creatures are you.
You can see the recipe for crafting a crown below: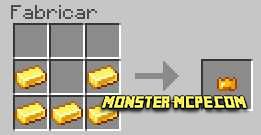 Fall Guys in Minecraft Add-on 1.16/1.15+