BMW E30 M3 Add-on 1.16/1.15+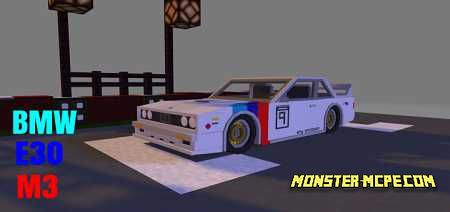 Do you like a car brand like BMW? If so, then you are probably familiar with a legendary car like the 1986 BMW E30 M3?! It doesn't even matter whether you know what kind of car it is or not, since this car will appeal to both BMW fans and those who are not familiar with this brand of luxury car manufacturers. This
addon
adds a new car to the Minecraft world, namely the 1986
BMW E30 M3
.
This is an amazing car, which thanks to its grandiose victories became famous among all motorists of that time. It looks like an ordinary but very powerful car that has won eighteen different title races, as well as the most difficult championship ever called the 24H Nurburgring, a whopping five times! Let's take a closer look at this car.
The new BMW car has only two seats as it is a racing car. This car is very fast and can move around the Minecraft world at high speed. There are also free slots for storing your items. Added sounds and animations.
How do I get one of the available BMWs? Everything is very simple, for this the player can use a special command /summon or the spawn egg which is in the Creative inventory.
In order for the player to spawn a certain BMW, you need to use the above command /summon followed by the text e30:motorsport.
The BMW E30 M3 is presented to players in three different colors, namely:
Gray, spawn command:e30: black, below you can see how it will look in the game: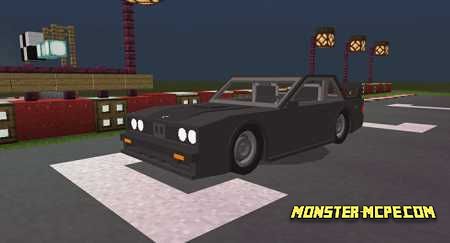 White, spawn command:e30: white, below you can see how it will look in the game: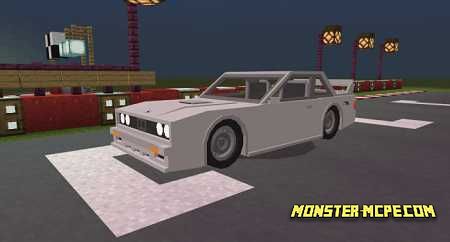 Sporty, spawn command:e30: motorsport, this is a special paint job for the car of the time, below you can see how it will look in the game: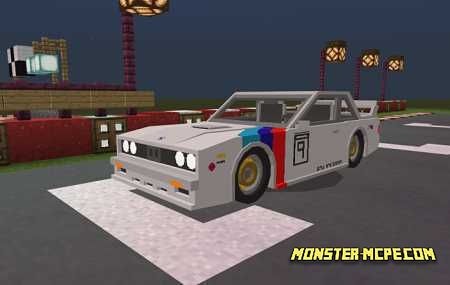 Also below you can see other screenshots of how the car looks from different angles: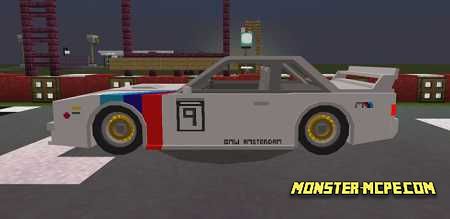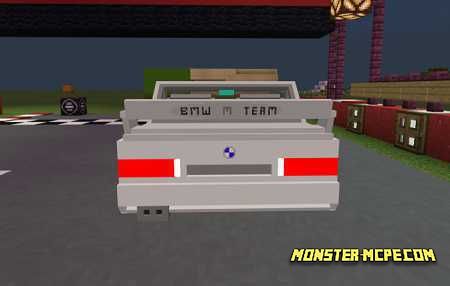 BMW E30 M3 Add-on 1.16/1.15+