Plane Add-on 1.16/1.15+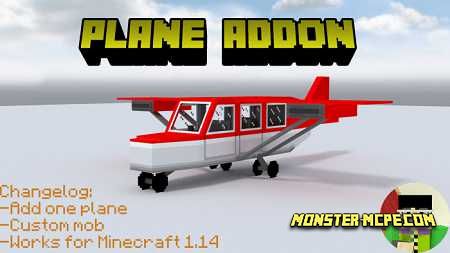 We present you with a new cool
addon
that adds airplanes to the world of Minecraft. Now you can not use the elytra, but simply use your plane and fly. New planes allow players to fly high above the Minecraft world and sail comfortably through the sky. The new addon is a wonderful experience that allows players to gain new skills, improve existing ones or remind themselves how to control a plane in the sky, as well as just an interesting and fun addon for you and your friends.
New planes have four seats for you and your friends. A large number of different colors are available. Use one of the available versions of the addon First, Second, or Third and add cool planes to your world.
Below you can see a video of how to control a plane in the sky: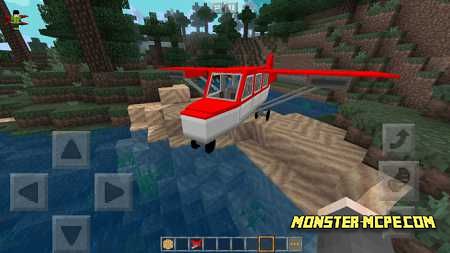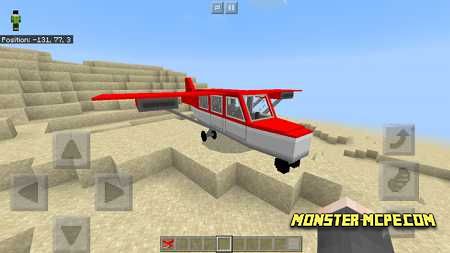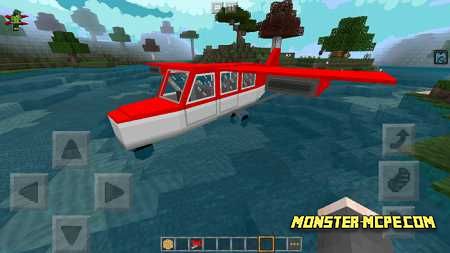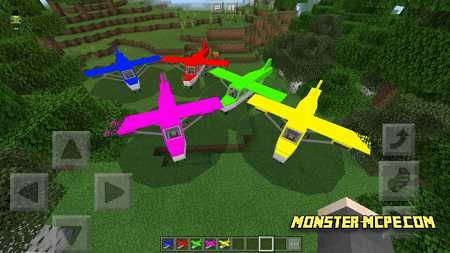 The aircraft is represented in the world of Minecraft as an entity, therefore it has 200 health points. As previously mentioned, it has four seats for you and your friends. Available in colors such as:
1. Yellow;
2. Blue;
3. Pink;
4. Dark blue;
5. Black;
6. Red;
7. Red-violet;
8. White;
9. Brown;
10. Green.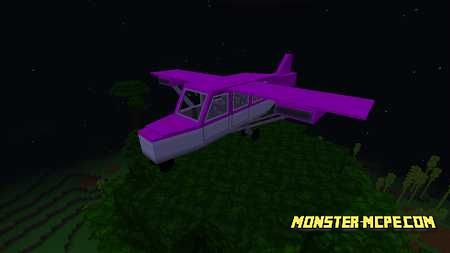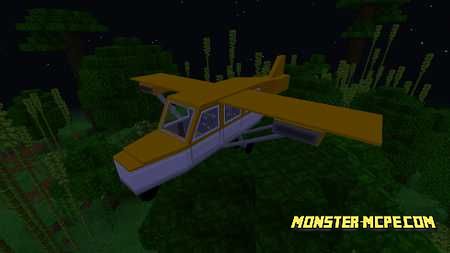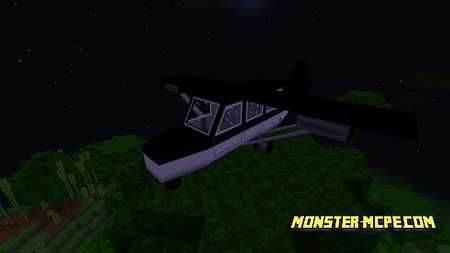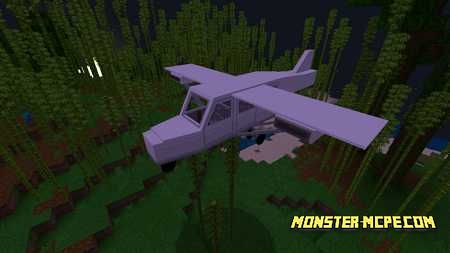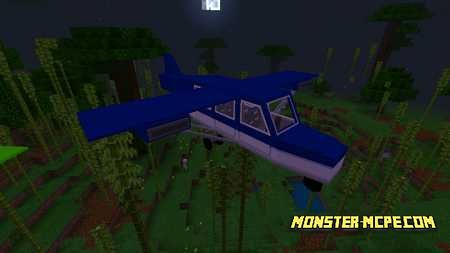 It's easy to control the plane:
As soon as you sit inside the aircraft, it will automatically start working, then use the up / down, left / right buttons. Look up to fly up, down to land on the ground.