Health Bar Add-on 1.16/1.15+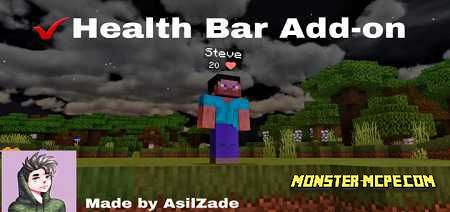 Would you like to see the damage that is given to players opposite you? If so, then a new cool addon is what you need. The new addon allows players to see the health of players when someone deals damage to them. This is a very interesting and useful
addon
, it allows you to see how much health the other player has left. The new addon is called
Health Bar
. This addon also adds a heart that will be displayed under the player's nickname, as well as the number of hearts that the player has left.
By default, in the game, you will see only twenty hearts. Below you can see an example of what the health bar looks like: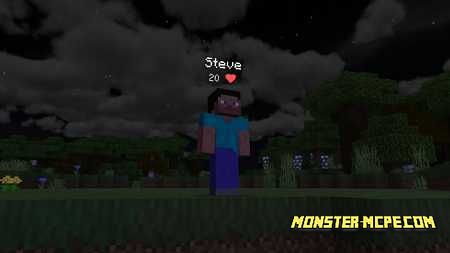 Please note that the health bar will appear then you will be damaged. As soon as you spawn in the world it will not be displayed.
For this addon DO NOT need to activate the Experimental game mode!
Health Bar Add-on 1.16/1.15+