Don's Mini Blocks Add-on 1.16/1.15+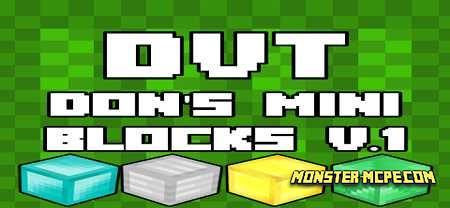 Do you use various add-ons that add new blocks to the world of Minecraft? If so, then the new
add-on
will be very interesting to you, since in general, the new add-on adds over one hundred and ten new mini blocks. The feature of this add-on is that the new blocks have a miniature shape.
How to get new mini blocks?
In order for the player to get new miniature blocks, you need to find a wandering trader. You can buy new blocks from this NPC using emeralds, the price of blocks can vary from 5 to 65, it depends on the version and type of block, as some of them are rare.
This is a cool add-on that will be useful to all players who like to spend their time building various unique and cool structures. Also, players can use the new blocks in order to make some kind of unique decor. You can use this add-on in different ways, it depends on your goals and imagination. You can use new mini blocks for your realms. Create a unique structure or playground.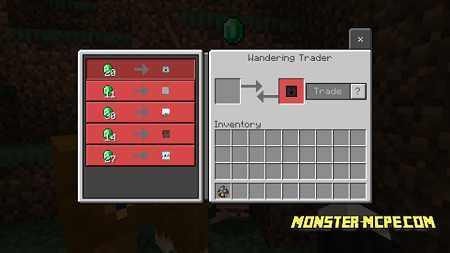 What is planned to be added in the next update of this add-on?
This add-on will be updated soon, and the following elements will be added:
1. Adding new colors of terracotta, wool, coral, concrete and glazed terracotta;
2. A new workstation for blocks will be added so that players can craft all the mini blocks themselves;
3. Improving the texture;
4. New mini-blocks that can emit light;
5. New Graphical user interface.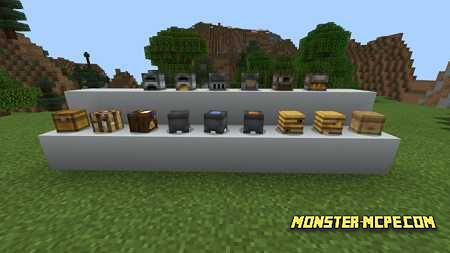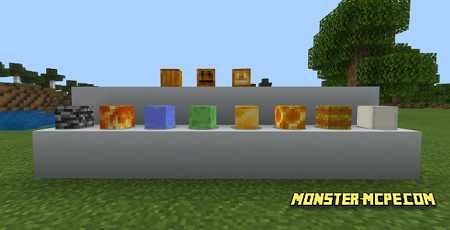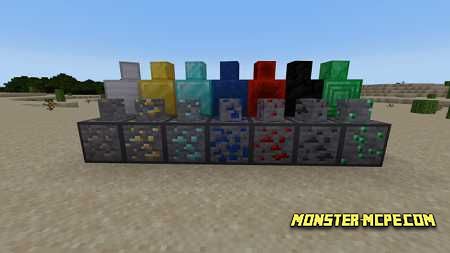 Don's Mini Blocks Add-on 1.16/1.15+