Muskets Add-on 1.16/1.15+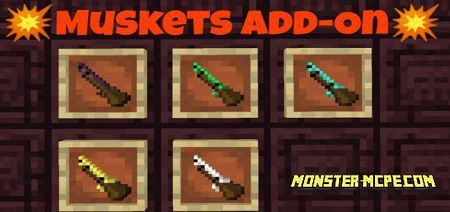 Do you like to use a bow for long-distance battles? Would you like something similar but more interesting than just a bow? If so, then this addon is what you need. A new
addon
that adds new weapons to the game called
the musket
. This weapon will be useful to you during survival. Also, in general, five different types of these weapons will be added to the game. Each type of musket has different damage and consists of different materials.
Types of Muskets:
1. Iron, deals 14 dmg.;
2. Golden, deals 16 dmg.;
3. Diamond, deals 18 dmg.;
4. Emerald, deals 20 dmg.;
5. Netherite, deals 24 dmg..
How does it work?
Below you can see how the musket shoots: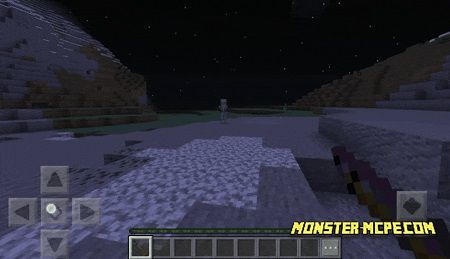 As you can see, the Skeleton is torn to pieces. To shoot, you need to sit down and press the Shift button! If you run out of ammo or if you just created your musket, do not forget that it needs to be filled with gunpowder.
Below you can see how to craft a musket: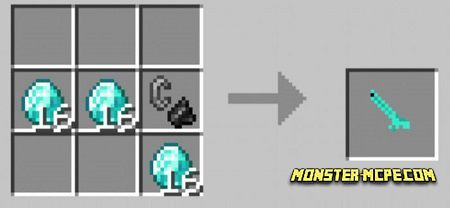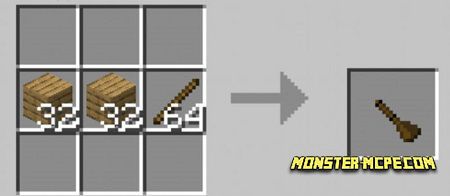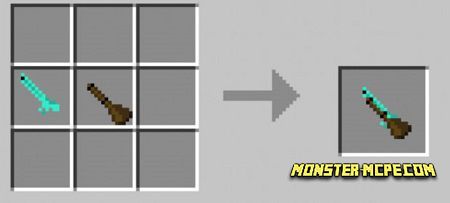 And also below you can see how to fill the musket with gunpowder: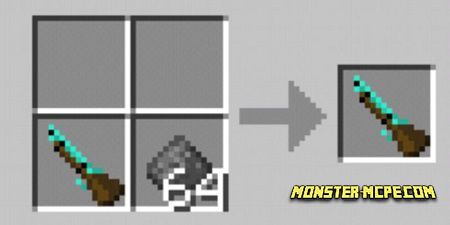 We draw your attention to the fact that you would not forget to activate the Experimental game mode!
Muskets Add-on 1.16/1.15+