The Backrooms Map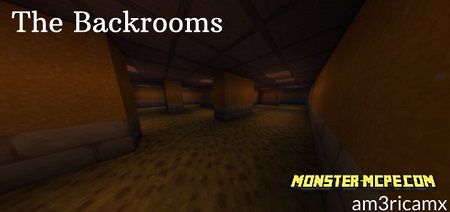 The new big
map
called
The Backrooms
. This map is presented as a map with large and endless corridors, created in a gloomy style. All the walls that will surround the player are created in dark colors, and additional flickering lights are located along all corridors. This map was originally created by the author in 2019 for himself, but after that, the creator of this creation decided to share it with all players.
Also, be very careful, because somewhere on this map you can find various hidden secrets.
This map is not fully developed, so some inaccuracies are possible.
We recommend slightly lowering the brightness for better experience and interest. Also, we draw your attention that on this map you will not see any monsters, so do not worry.