CONNECT 4 Dany Fox Map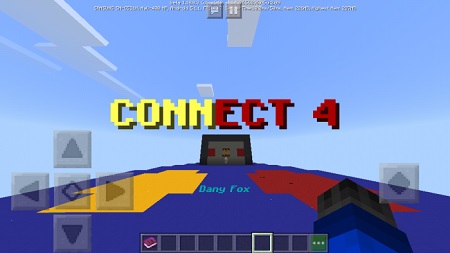 New Minecraft
map
, which was created for as for one and as for two players. Of course, playing this map with friends will be more fun than if you would play alone. As for the game, it was based on
Hasbro Gaming Connect 4
, which is a board game.
This game is very similar to the original because here you will see the same landscape or colors. This game is not so difficult, as it has even an easy difficulty level (Bot) for practice, and let players with the low skill to increase it.
Each of the players should stop on colors, such as (for example) yellow and red, after that place special color chip when it will be your turn!