Baldi's Basics Bedrock Edition (Minigame) (Horror) (1.8+ Only)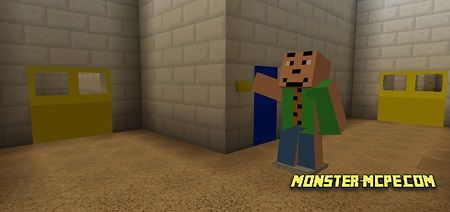 The idea for creation of this map was taken from well-known game
Baldis Basics
. This
map
is exactly for those players, who prefer games on a theme which is related to Baldi, and for those who like to test something new. This mini-game has some horror moments, in order to finish it, the player should find all the laptops, their amount is seven!
Description of the gaming process
Few words about the machine: the player should be sure that the quarter is staying in this machine in order to get the Bar of Zesty and Bsoda when you get it, you can take your quarter back.
In order to full fill the Run Bar, the player should eat the energy-flavored bar of zesty. Bar of hungry it is the run bar!
This game is available for such devices as Windows10, iOS and Android!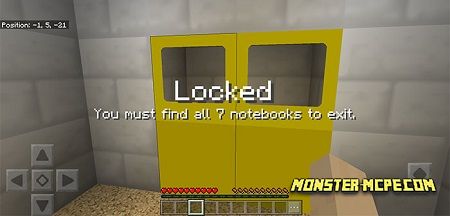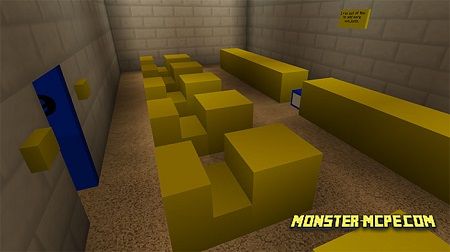 Baldi's Basics Bedrock Edition (Minigame) (Horror) (1.8+ Only)