Self-Building Command Block Mansion (Redstone)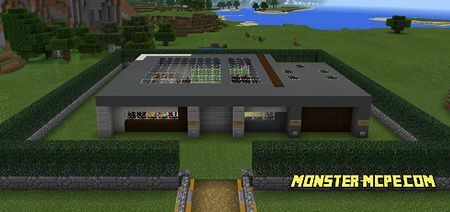 Very interesting way to protect your own house. It is a cool creation if you want to hide house from enemies or some intruder. It is the easiest way to hide your house while you mine something or fight with your enemies or monsters. It is very easy! All you need is just to click on button you need, for example to build or to hide your house.
Description of gaming process:
You have 2 buttons, they are different, both of them have their own function, for example, one button is for hiding house and another one is for building it. It can take about 10 seconds.

Self-Building Command Block Mansion (Redstone)