What Does Not Belong Map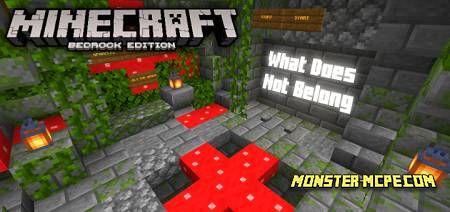 We present to your attention a new
map
, where all the interesting maps that you could have previously seen from any YouTube streamers were collected. Here you can play the same maps that famous YouTube streamers have played, various exciting map adventures or puzzles. This is a very interesting place where players can get new experiences or just have fun.
After you install this map, the player will be moved to his respawn where you can prepare for the game.
To start the game, select one of the buttons in front of you and click on it, after which a certain door will open, which will close immediately after you enter it.
This map will appeal to all those players who love challenges and difficulties, as well as those who like to use their knowledge, logic, and brain. The main goal of the player is to solve these puzzles and find what is superfluous. Behind the player, there will be special buttons that can help you find the right answer, but everything is not as simple as it might seem at first glance, because as soon as you make the wrong choice or use a hint, your health level will decrease.