Minecraft 1.15.0.56 for Android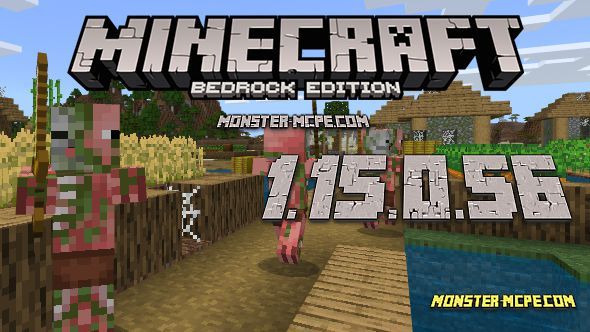 We present you with a new update for Android users,
Minecraft Bedrock Edition 1.15.0.56
. This is another
update
in which the developers of the Mojang studio fixed even more different bugs and crashes, as well as improved game performance and optimization.
New bug fixes
Many players are increasingly writing negative reviews related to game updates, explaining that we often get updates with some fixed bugs which many players do not even meet in the game. But let's not forget that fixing bugs is not an easy process. Fixing even a minor bug can affect the gameplay and all this is interconnected. The developers of the Mojang studio are trying to do everything possible so that in the end result we get a fully functional game without any bugs.
To date, work is underway to change the client of the Minecraft game. A large number of changes occur in the structure of the game Minecraft PE. The main thing is patience and follows with us all the changes in the game.
Let's look at all the new fixes in the game. In general, 25 different bugs and crashes were fixed in the game. Below you will see a list of the most important fixes in our opinion:
1. Fixed crashes during gameplay;
2. Fixed adding different blocks using add-ons;
3. Fixed recipes in add-ons;
4. Fixed loading of game worlds;
5. Fixed animation of hands during shooting or fishing;
6. Fixed destruction of blocks;
7. The functionality of such a block as Observer has been fixed;
8. Fixed the enchantment for weapons;
9. Fixed display of armor on the player;
10. Fixed shearing for sheep;
11. The spruce tree is no longer generated without wood;
12. Foliage no longer affects the growth of new seedlings;
13. Funnels collect bone meal from Composters.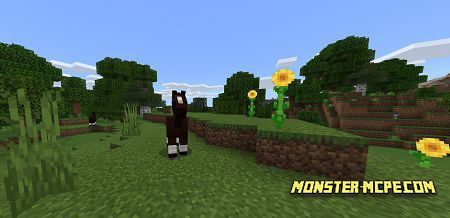 Minecraft 1.15.0.56 for Android