Minecraft PE 1.0.7 for Android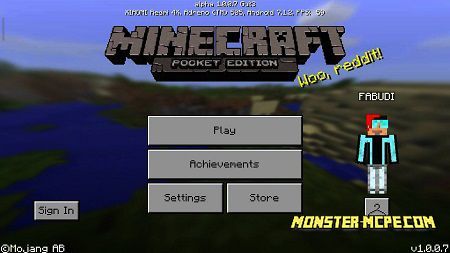 Another version of Minecraft for Android is
Minecraft Pocket Edition 1.0.0.7
. In this version, you will find a new mob, Boss, new structures and much more.
What's new in Minecraft PE 1.0.0.7 update?
This is one of the few
updates
when the developers of the Mojang studio released a sufficiently large update for the players. New mobs, blocks and the generation of various items were added to the game. Thanks to the new content that has been added to this version of the game, this Minecraft PE 1.0.0.7 update has become even more interesting and exciting than the previous ones.
New buildings and blocks that will be interesting to all players in the Minecraft world. Thanks to this, players can show their skills in construction and creativity. Before we start looking at buildings in the End dimension, we want to talk about one of the new ones that were added to the winter biome, namely Igloo. This structure is automatically generated only in winter biomes. Inside this building, players can see a small room, and if you are lucky in one of these Igloos, you will find a special hatch that can lead you to a secret place. In the secret room, which will be very similar to a laboratory, you will see a grate behind which there will be zombies, as well as a place where various potions will stand.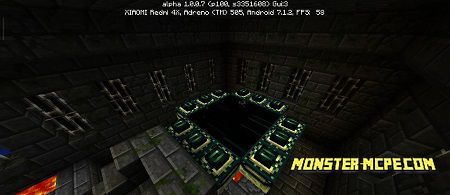 In The End dimension, players will see many tall obsidian towers with Ender Crystal at the top.
On Outer islands, players can find a new plant called the Chorus Plant. If a player eats the Chorus fruit of this plant, he will be moved to some random place.
In the center of Main Island, you can find dragon eggs. Players can use them only as a decoration.
End city and End ship, these are places where players can see a large number of new and unique blocks and to get here you will need to spend a lot of time. Of course, it depends on your skills and how quickly you kill the Ender Dragon.
As soon as the player gets to these places, he can discover new blocks, such as Purpur Block, Purpur Pillar, Purpur stairs and much more of the same color. Also in the game, you can meet End rod, it is a solid block which is also a source of lighting.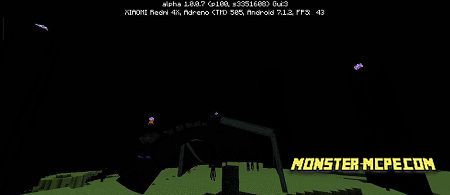 Among other changes, you can pay attention to the / locate command. This command will help the player determine the exact location of any dungeon.
A new effect called Levitation was added to the game! The player can get this effect after meeting with the shulker. These mobs beat players by removing their gravity and throw them up.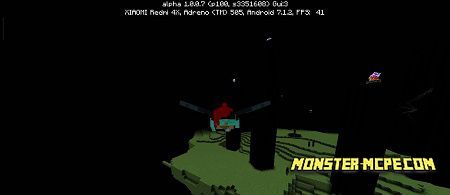 A new mob called the Polar Bear has been added to the game. This is a neutral mob, but if a player hits him, he will hit back, and we also draw your attention that if there are other bears around, they will attack the player together. They can also be aggressive if the player comes too close to the baby bear.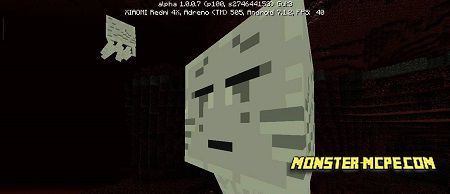 Minecraft PE 1.0.7 for Android