Minecraft PE 0.15.7 and 0.15.8 for Android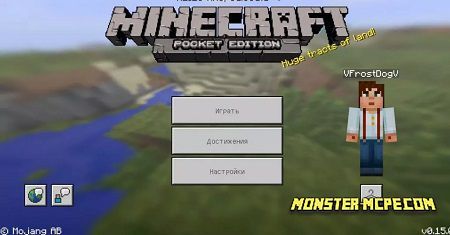 We present to your attention versions of the game
Minecraft Pocket Edition 0.15.7
and version 0.15.8. These versions are available for Android devices. New versions of the Minecraft game give new opportunities to the players of the Minecraft world, as well as bug fixes, improvements and much more.
What's new in Minecraft PE 0.15.7 and 0.15.8?
Thanks to
Minecraft PE
versions 0.15.7 and 0.15.8, a large number of different features were added to the game.
Features such as villages, mobs, new features of Redstone and much more. This was a new stage in the Minecraft world with new features due to which increased interest in the game.
Minecraft Pocket Edition 0.15.7
Thanks to this update, the game received a new texture pack called Natural! The new texture pack improved the existing textures at that time making them more natural. Please note that this texture pack is not free.
Also in the Minecraft world, text rendering has been improved, as well as the spacing and size of buttons for better localization. Using the Oculus Rift in virtual reality mode, all proportions of size and the logo of the Minecraft game have been updated.
What has been fixed?
— Fixed a crash that occurred when using the virtual reality mode for Windows 10. At that time, it was a new function that was at the testing stage and was actively developed by the developers of the Mojang studio;
— Fixed a crash that occurred when creating a new world. After clicking the Create World button in Minecraft PE, the game might crash;
— Potions textures have been fixed. Potions that do not have any additional effects are displayed without errors.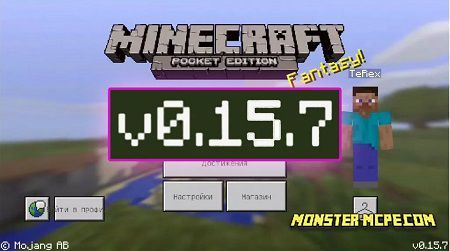 Minecraft Pocket Edition 0.15.8
This version did not introduce a large number of innovations into the Minecraft world as the previous one but nevertheless added small features. Added new
textures
called Fantasy.
These textures were created in order to transfer the player to the wonderful world of magic. In general, all updates were aimed at fixing texture packs. For example, in the Plastic and City packages, the compass and watch textures have been fixed.
Please note that today, unfortunately, there are no new updates that we could know about from the developers of the Mojang studio. Apparently, the developers began to spend more time not resolving the problems in the game that stretch from version to version but selling various textures and skins.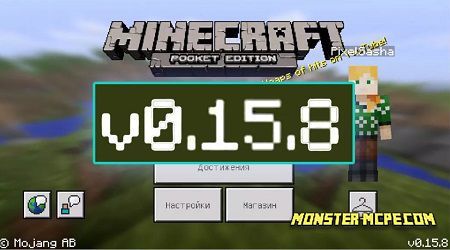 Minecraft PE 0.15.7 and 0.15.8 for Android