Minecraft 1.20.30.24 for Android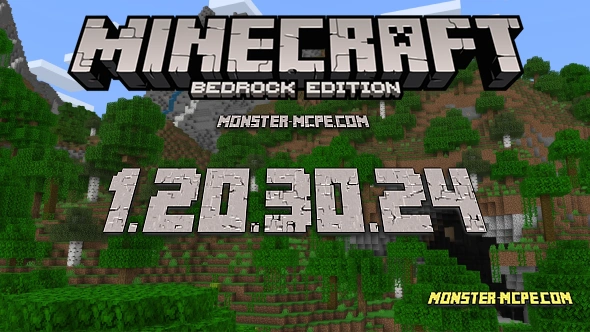 Developers have released the beta version of
Minecraft 1.20.30.24 for Android
. There are 3 minor changes and 11 bug fixes in this update.
Changes
- Three changes have been made. The main ones are:
- Added the ability to modify parts of the Death Screen through code.
- The balloon can be tied to a Camel or Sniffer.
- Added three new error messages when disconnecting.
Bug Fixes
- Fixed 11 issues:
- Fixed the
Minecraft
update list button.
- Changed the sounds of entering and exiting the water.
- Corrected the display of blocks.
- Tension sensors no longer have a delayed reaction.
- Fixed the colors of Concrete Powder in imported worlds.
- Camera commands now function correctly.
- Player names do not disappear when crouching.
- Burning Drowned, Corpse, Zombie, and Zombie-villager will ignite creatures when attacking.
- Fixed Dolphins with Balloons.
- Corrected pixel scaling in the interface.
- Fixed buttons on the death screen.
Technical Changes
- Added 20 technical changes for addon development and testing.
Minecraft 1.20.30.24 for Android