Minecraft PE 1.18.0.27 for Android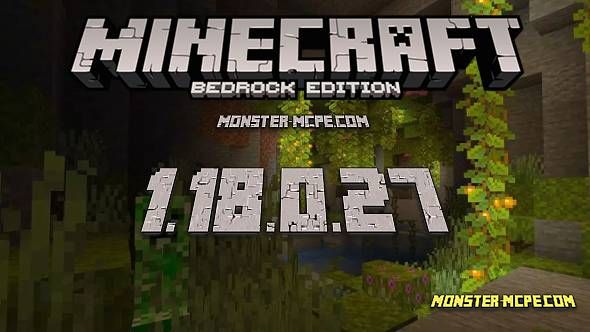 The developers have released a test version of
Minecraft 1.18.0.27 on Android
(release 1.18.0.26 was skipped). In this update, they have improved the generation of chunks, fixed three bugs and improved the stability of the game.
Changes
Introduced 3 changes. Main:
Improved chunk generation
Added animation for improving worlds in the proper menu
Experimental switch for backup worlds is no longer enabled
Fixed 3 bugs.
Mob spawners work correctly below y=0 when upgrading a world.
Fixed daily messages about new file storage location
Fixed lava and water generation in the air
Minecraft PE 1.18.0.27 for Android