Minecraft PE 1.1 for Android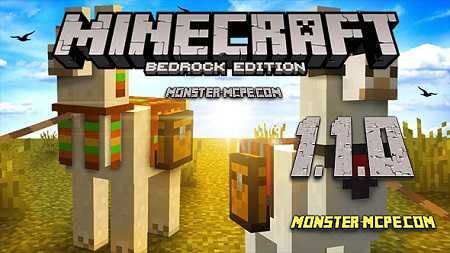 Have you ever played Minecraft PE version 1.1? Why Minecraft PE 1.1? Since now the developers of the Mojang studio are not releasing a
new version
of the game, Minecraft Pocket Edition, we decided to present you an old, but even a nowadays popular version of
Minecraft PE 1.1
. This update, like all others, is available for Android devices. At that time, in this version, new blocks, items, and mobs were added, as well as new buildings with interesting features inside.
What can you see in the old version of MCPE 1.1?
In general, this is an interesting update in that it is almost all about exploring the world of Minecraft. Many seasoned gamers have previously called it the Exploration Update. Why? Because most of the entire update is occupied by new buildings and mobs that, one way or another, players must find and explore.
For example, Woodland Mansion was added to Minecraft PE 1.1, the largest structure in the Minecraft world at that time. Many experienced players who have previously played this version of the game know that this is a very exciting and interesting but at the same time very dangerous place with different secrets.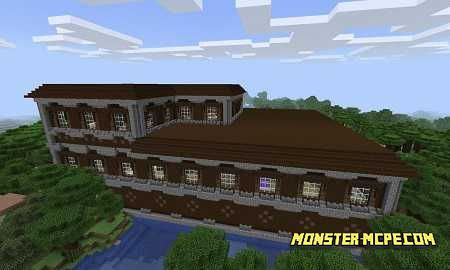 For those who do not know, in each of these buildings, you can find many secret rooms with chests, in which you will find various useful items and materials. Also, a unique style of decoration of the mansion and rooms in general.
In addition to chests with different items, do not forget about such dangers as hostile creatures that also live in this mansion.
Hostile mobs can attack you in one of the rooms at any second and kill you. Therefore, be careful. This family consists of three aggressive mobs such as Evoker, Vindicator, and Vex.
In Minecraft PE 1.1, players who killed Evoker could get Totem of Undying. This item can save a player's life, namely, it will allow you to survive one death if you hold this item in your hands.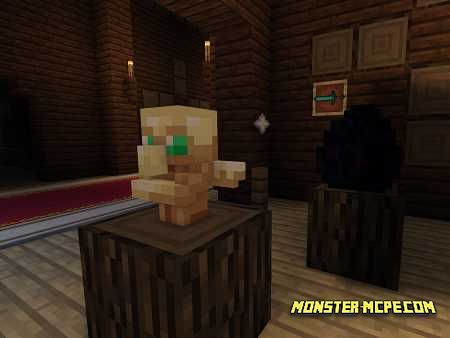 Also, a Llama has been added to the world of Minecraft, which can carry your things and create whole caravans, consisting of a large number of llamas.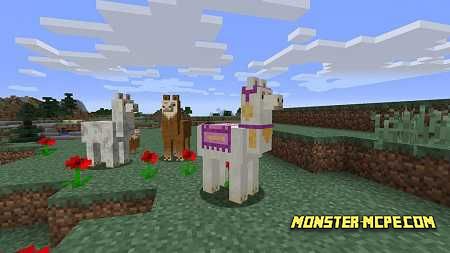 Do not forget about enchantments such as Frost Walker and repairs give new opportunities to the player.
Minecraft PE 1.1 for Android