Minecraft PE 1.16.10 for Android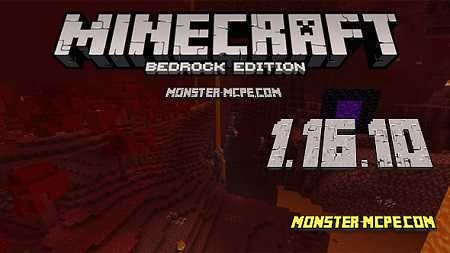 Download
Minecraft PE 1.16.10 for Android
with a working Xbox Live: a new piglins who will become defenders of the bastions, offline achievements and other improvements!
What has changed in new MCPE 1.16.10 update?
Mojang Studios has released a
new version
of Minecraft 1.16.10 Nether Update. This time, more players will be immersed in a dangerous but interesting Nether. Now users will be able to get a new experience from the battle with brute piglin, which protects the ordinary residents the bastion from attack of the players.
Piglin Brute
The new Minecraft update 1.16.10 allowed the developers to introduce a new mob into the game, which is similar to the silverfish. The main task of brute piglins is to protect remnant bastion from player raids.
You can find remnant bastion in Minecraft PE 1.16.10 in any biome of the Nether updated.
New mobs belong to piglin race, but they have their own distinctive features. For example, if you try to equip gold armor, to pass them by as with ordinary piglins, they will immediately attack you.
Brute piglins simply do not perceive gold. But at the same time, they will never exchange the golden weapon in their hands.
Achievements
The achievement system appeared a long time ago, and hasn't changed much since that time. But in this update, developers decided to fix it.
In Minecraft PE 1.16.10, a new reward was introduced, which began to be used with Xbox Live points — emotions and items. There was also added system of gaining offline achievements for completing assignments.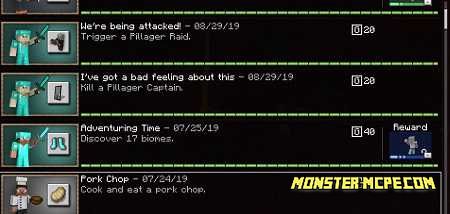 Fixed bugs:
- refusal to issue an achievement for visiting all biomes of the Nether;
- inability to establish nests and hives.
Minecraft PE 1.16.10 for Android