Star Wars Kylo Ren Texture Pack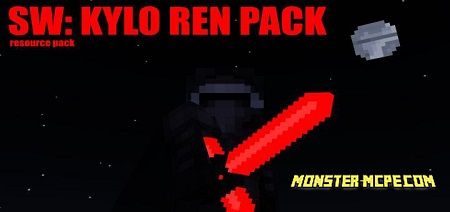 Very interesting and in its cool pack of textures for those who are a fan of Star Wars. The author who created this
texture pack
originally created it for personal use, but after a certain period of time, he decided to share his creation with other players. This pack will be a great addition to the Minecraft world especially for those players who are fans of Star Wars. Your appearance will be changed to the famous
Kylo Ren
from Star Wars.
What has been changed?
1. The trident. Now it looks like a double-sided lightsaber;
2. Elytra, which look like a black cloak;
3. Diamond armor has been replaced by Kylo Ren armor;
4. The diamond sword has now been replaced by the ancient Crossguard lightsaber. See image below: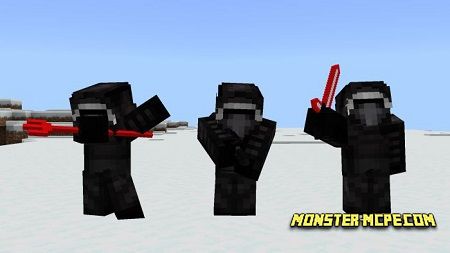 5. The moon has been replaced by the Death Star. See image below: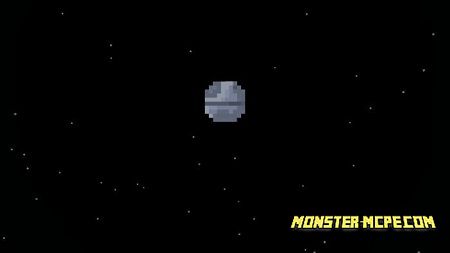 6. The bow was replaced by a blaster weapon. This weapon fires with lasers;
7. New painting.
Below you can see on the image everything that a player can get in the Minecraft world.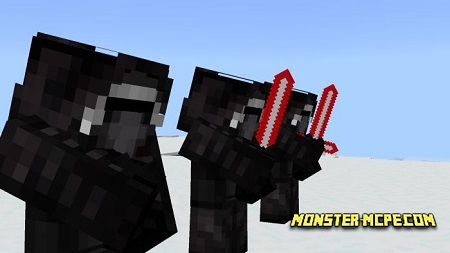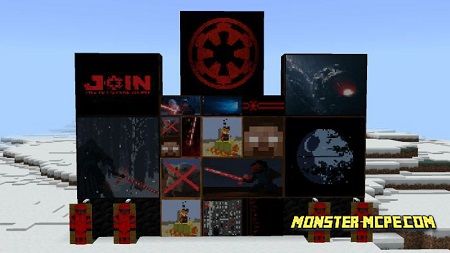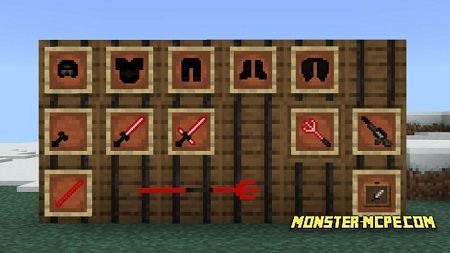 Star Wars Kylo Ren Texture Pack