Tiny Village Resource Pack (128×128)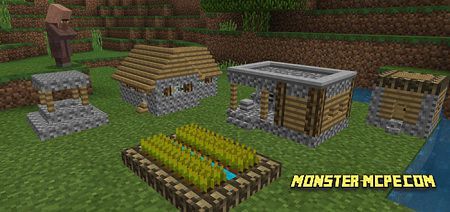 Texture pack which gives you opportunity to build mini village. Structure of blocks gives you ability to build pretty big mini village just for few minutes. What has replaced for getting this tiny village buildings ? It is simple, skulls and heads ! That is why you should try to use this cute pack for your gaming world.
Description of structures:
blacksmith replace creeper;

house in L-shape replace head of zombie;

little house replace skull of skeleton;

well replace skull of withered skeleton;

farm replace head of Steve.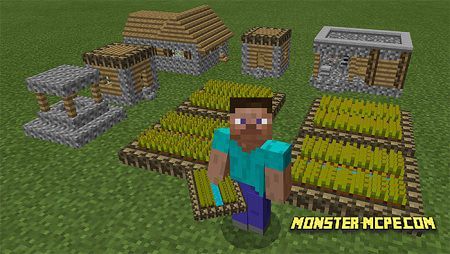 Tiny Village Resource Pack (128×128)