MCWig : Anime's Texture Pack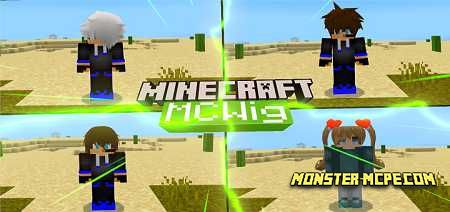 Do you like cartoon genres like anime? If yes, then a new texture pack is what you need as a new
texture pack
changes the shape and color of your hair making your character more interesting and unique. This texture pack will be useful to those who are tired of the old square hair, also this pack of textures will be interesting to those who want cool hairstyles like anime heroes.
Below you can see how it will look in the game:
1. Front view: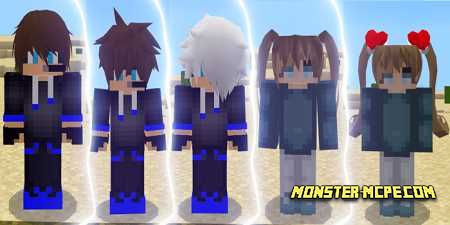 2. Rearview: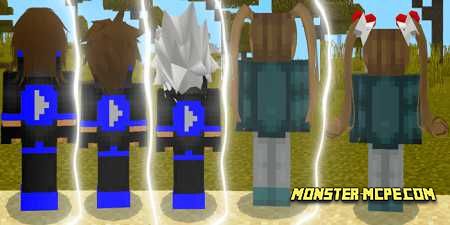 In order that bugs would not appear during the use of this texture pack, it is recommended to remove the caps or not to use add-ons that add some hats.
For those who want to use their character skin, you need to do the following:
Replace the existing skin with your own using the pixel editor. We draw your attention not to delete or disable additional textures.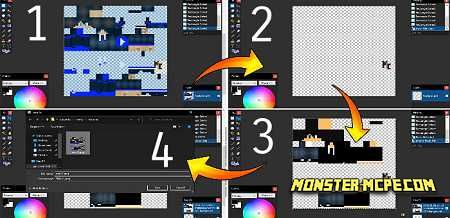 In other words:
1. Select a skin, use it in order to replace it with your own (without deleting the texture);
2. Remove the selection;
3. Add the desired skin;
4. Save in .png format!
Attention: Please note that this texture pack uses a resolution of 64x64!
MCWig : Anime's Texture Pack