DinoWorld Skin Pack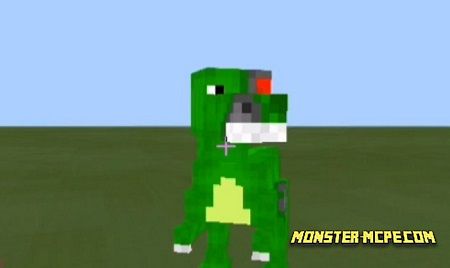 Pretty interesting skin pack, which has amazing 4D skins! The biggest advantage of this pack, is that compared with 3D skins, they are not attaching some parameters of body, there are some little exceptions, but not as it was in 3D.
Here you may find four different skins on dino theme. It is
DinoWorld
, and here is some of them:
1. Egg (it is true, you can play as egg)
2. Dino
3. Diplo
4. Robo.
Please note that for MCPE 1.7(1.5/1.6), these skins is not working, that is why use older versions of the game. These skins were tested on BE 1.2.2, you can download here.