Rotated Planks Add-on 1.16/1.15+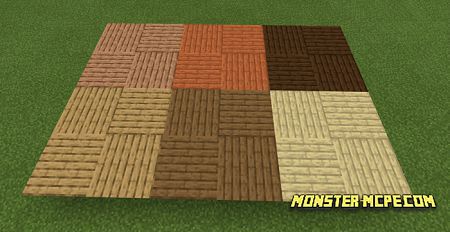 A new useful
add-on
for those who like to use wooden planks to create new creative objects or structures. In general, the add-on is quite small but very practical. As you can already understand from the name, using this add-on, players will add rotated planks to their Minecraft world.
Below you can see crafting recipes:
Players can use new types of rotated planks to create new and unique patterns. Such types of planks as Warped and Crimson are currently unavailable, but this will be fixed in the near future and a crafting recipe will be available.
Rotated Planks Add-on 1.16/1.15+