Mechs and Jetpacks Addon 1.14+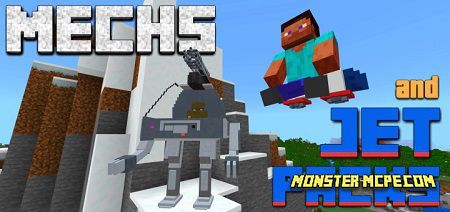 We present you with a new
add-on
which adds two new mechanisms to the game. These are two new devices, or you can call them items, using which the player can fly into the sky, or just be the most indestructible in the world of Minecraft. The first is
Mech
which players can control and
Jet-pack
. Players can get two new items by going to the nearest armorer.
Let's take a closer look at two new items with you:
1. Jet-pack: an item using which players will have the opportunity to fly into the sky. Look up to fly up, down to land on the ground;
2. Mech: this is an item using which you will be very strong. Using it, players will deal great damage to their enemies. It can jump high. It has an additional weapon that is located on the roof, this is a mini-gun. It moves very quickly both on land and in water. If damaged, use an iron bar or a red stone bar to fix it.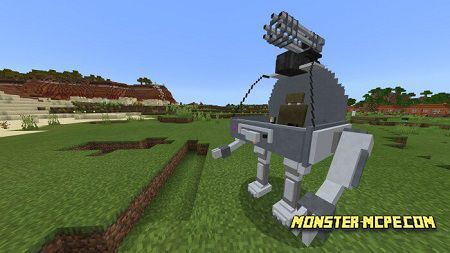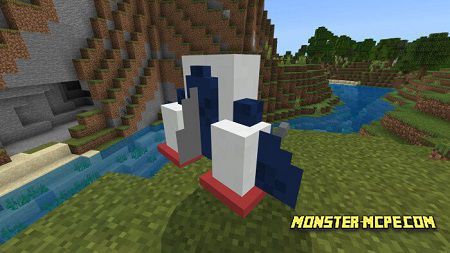 Mechs and Jetpacks Addon 1.14+