Fnaf Eternal Package Addon 1.14/1.13+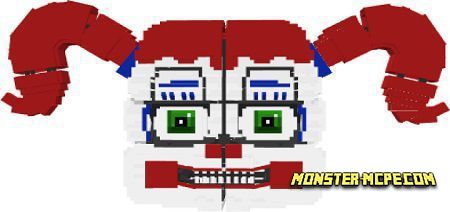 Are you familiar with Five Nights at Freddy's? We are sure that yes, for those who do not know this is a horror game. That's why we present you with a new add-on called
Five Nights at Freddy's Eternal
. Using this
add-on
, all the characters of the FNAF game will be transferred to the world of Minecraft.
The new add-on adds to the world of Minecraft the well-known animatronics who will happily hunt for you. Be careful, they can move quickly and their main food is YOU!
This add-on pack contains absolutely all types of animatronics, from all the famous series of the game Five Nights at Freddy's. Each of which will try to hunt and catch you. As mentioned above, some of them can move quickly, and some quite slowly. Also, some animatronics have the ability to speak.
All models are unique and were not borrowed from other similar add-ons or mods.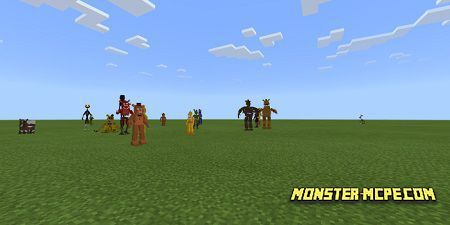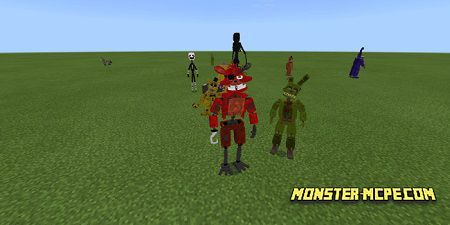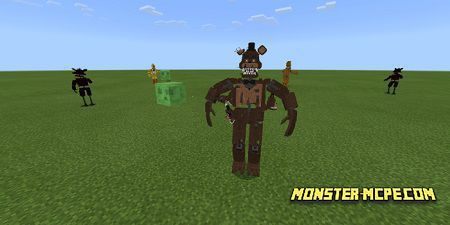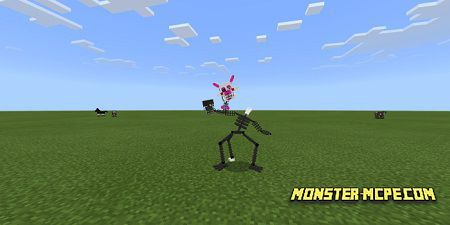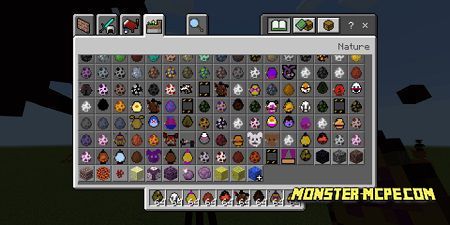 We also draw your attention to the fact that the original character models of Five Nights at Freddy's belong to the creator (Scott Cawthon).
In the future, the features and abilities of animatronics will be improved.
Fnaf Eternal Package Addon 1.14/1.13+