Spongebob Addon 1.14/1.13+
New exciting
add-on
for fans of the famous animated series
Spongebob
. This add-on turns the familiar mobs of villagers into one of the cartoon characters. More characters will be added to the game, but for now, let's see what characters the add-on offers us.
In the game, you can see such characters as:
-Spongebob;
-Mr. Krabs;
-Sandy;
-Plankton;
-Patrick;
-Squidward.
How does it work?
In order for this to work, you need to use a special spawn item and after that, you will get one of the characters.
Attention, at the moment, the creator is working on changing the voice of the villager and in general on sound effects, since now they are making old sounds.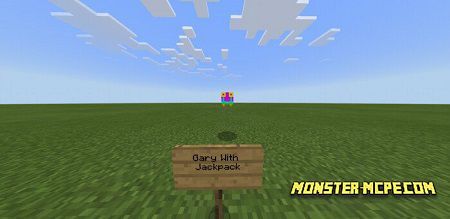 Spongebob Addon 1.14/1.13+