Modern Warfare: Battle Tanks Add-on 1.14/1.13+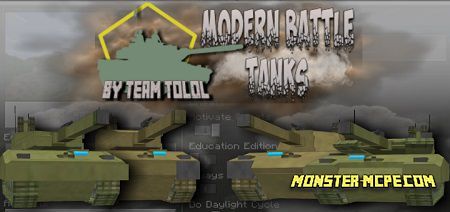 Do you like multiplayer games? Spending time with your friends playing your favorite game is always fun and interesting. That's why we present you with a new multiplayer game called
Modern Warfare: Battle Tanks
! This is a game in the style of a shooter but unusual, an
addon
that adds 4 powerful tanks for battles to the game. Let's look at the new tanks in more detail below.
The game features 4 new types of tanks:
1. Russian tank T-90M: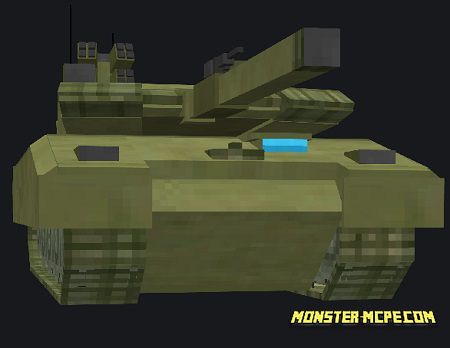 2. German tank Leopard: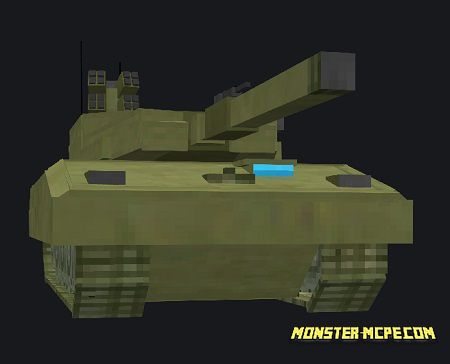 3. Israeli tank Merkava: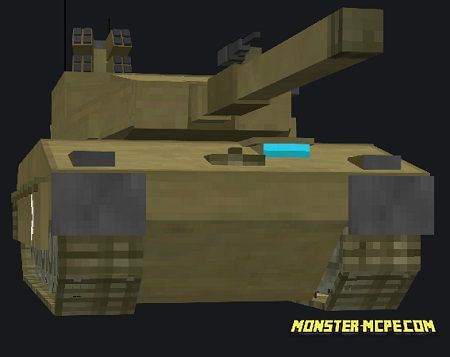 4. American tank M-1 Abrams: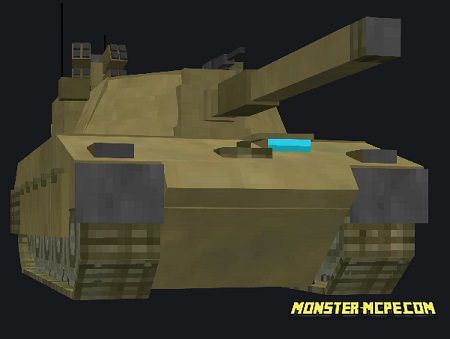 Unfortunately, only 4 types of tanks are available today, but in the future others will be added to the game.
What weapons are the new tanks equipped with?
Tanks are equipped with primary weapons and additional, each of which deals with different damage. Also, each type of weapon has its own duration of shots and pauses between shots.
The main weapon deals quite a lot of damage to the enemy and has a delay of 1 second.
Tanks have 2 different types of additional weapons:
A machine gun that does little damage and has no delay at all;
And the second is the Grenade Launcher, which does more damage than a machine gun, but is only suitable for close-range battles and has a delay of 1 second.
Please note: When a player spawns a tank using a spawn egg, the tank spawn without additional weapons. In order for you to equip them with additional weapons such as a grenade launcher or a machine gun, the player needs to upgrade his tank. In addition, the player will have another advantage when spawning a tank, namely when upgrading your tank will receive an additional 100 health.
How to repair a tank after damage?
After damage, your tank loses health and just repair it to restore it.
If your tank was completely destroyed, the player will not be able to use it for battles but still has the ability to repair it.
But not everything is so simple since repairs can take some time. Repairing a destroyed tank can take up to 1 minute.
Let's figure it out: For example, if you are repairing an ordinary tank, it may take you 1 minute. If the player has to repair the destroyed but the already modernized tank, this may take you 2 minutes! You decide how to manage your time.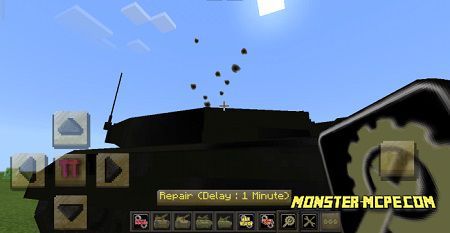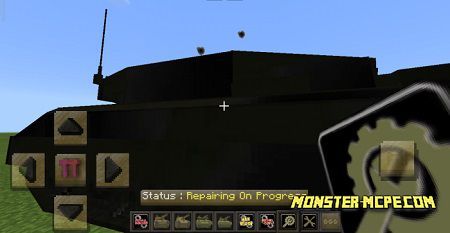 ATTENTION:
Players can use the /function mwbt command to get all the necessary items!
Do not forget to activate the
Experimental game mode
!
Modern Warfare: Battle Tanks Add-on 1.14/1.13+