Ember Rod Addon 1.13/1.12+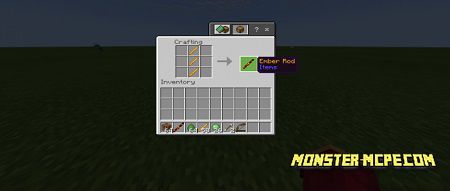 A new useful
add-on
that will also help you diversify your Minecraft world with a new type of weapon. As you already understood, this addition adds to the game a new weapon called -
Ember Rod
!
How does it work?
A new type of weapon is easy enough to get after the familiar Diamond Sword / Trident !
Below you can see what you need to craft this weapon: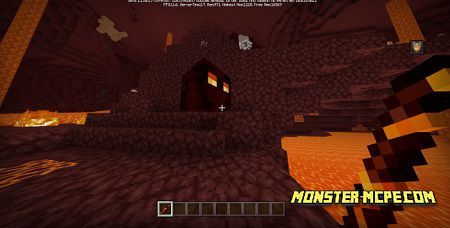 Characteristic:
— Damage from Attack +10;
— Infinite resistance to fire;
— +1 extra life;
— +5% to player's speed.
Simple enough to craft, and also draw your attention to the fact that this stat will only work when the weapon is in the hands of your character.
Ember Rod Addon 1.13/1.12+