FoodCraft Addon 1.13/1.12+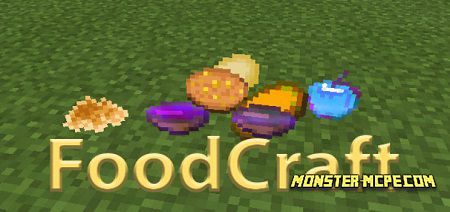 A new
add-on
that adds eight new products to the game, each of which has its own and unique recipe for crafting. Also, some foods have additional effects, such as regeneration.
Below you can see the products that give effects:
— Soup of haste, which is able to increase the player's speed by two minutes by 2;
— Soup of Ender gives regeneration 2;
— Diamonds apples, increase health by half for two minutes.
Other products:
— Sugar bread;
— Toasts;
— A piece of bread;
— Cookies with cinnamon and cinnamon.
All of the above products, the player can simply eat to restore the level of saturation.
Do not forget to use the experimental mode in the game so that the add-on works properly.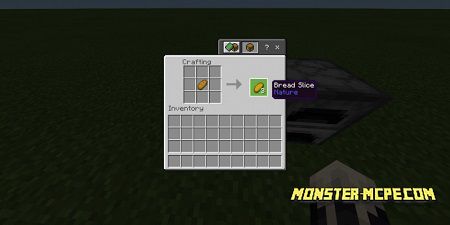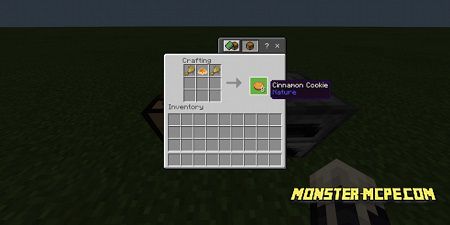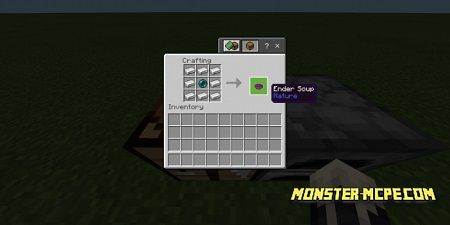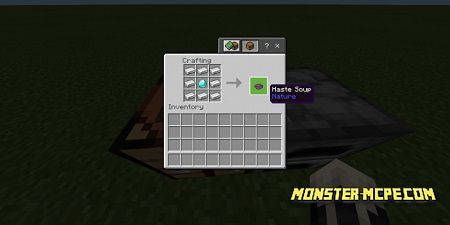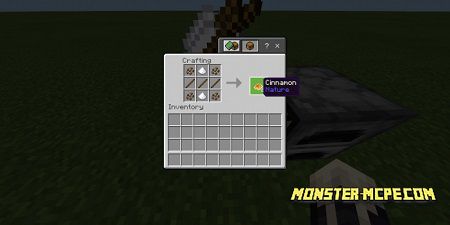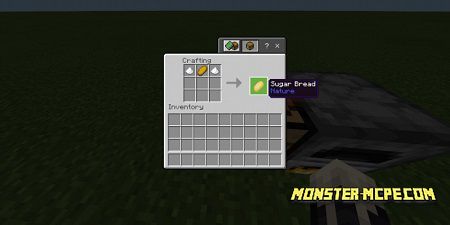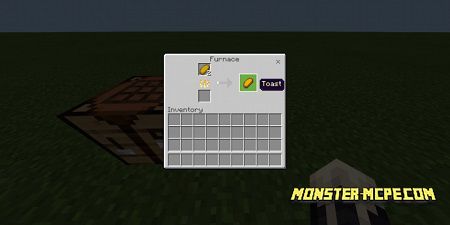 FoodCraft Addon 1.13/1.12+