Potions of Youth Addon 1.13/1.12+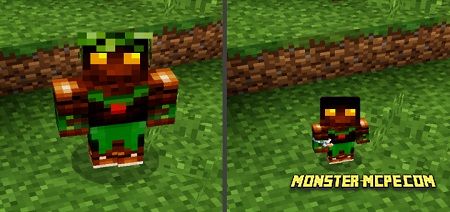 This
add-on
will be an exciting addition to your world of Minecraft. It enables you to change your appearance, becoming young or old. Added two potions that allow you to change your main character, this is a
youth potion
and an
old age recovery potion
!
We ask you not to be confused with a similar addition, which makes it possible to reduce the size of your character. This add-on allows you after a drunk potion to remain in the form that you wish, even after death. All you need is just to drink the appropriate drink.
1. Potion of Youth:
This potion can turn an adult player into a child. During the operation of this potion, your health will be decreased, and the hitbox will be halved. Also, it additionally gives you speed and nausea! Crafted of: water bottle, glistering melon, and totem of Undying!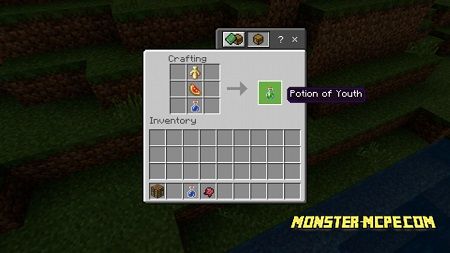 2. Potion of Restoration of Old Age:
This potion can turn a young player into an adult. During the action of this potion, your hitbox will be restored, as well as your health, but at the same time, you will temporarily get the effect of blindness. Crafted of: water bottle, fermented spider eyes, and totem of Undying!
As with all additions related to changing your size, it was also created for fun.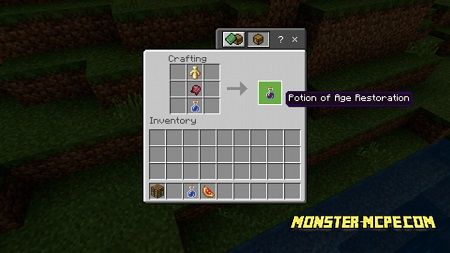 Totems are not used here, they are needed ONLY for craft potions!
It is important to know:
1. Experimental gameplay must be enabled in the world settings!
2. For proper use, we advise you to place this add-on at the top of your package behavior.
3. NOT COMPATIBLE with other supplements or weapons that affect your size.
Potions of Youth Addon 1.13/1.12+