Portal Cores Addon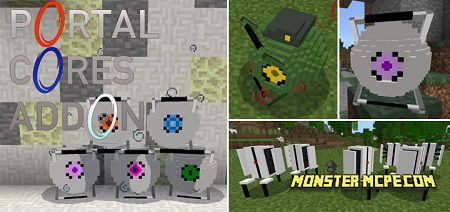 New
addon
, which is added a new very interesting objects, which is look like spherical
core
, idea was taken from famous game Portal. Here you will see ten different cores, with various features. In the nearest time, will be added more cores for game. Also, soon, it will be possible to see GLaDOS in this addon (it can take some time). By the way, in the remote areas you can meet very hostile turret, which can cause you pretty big damage, even do not doubt in that!
Here is a list of types of cores, what they give and what they need
Orange core of Curiosity
Loot and needs:
From: emerald, tag name, book-shelf

For: emerald, written book, beacon
Light-pink core of Ego
Loot and needs:
From: emerald, head of dragon, chest of ender, armor of diamond horse

For: RedStone, glow-stone dust, pumpkins, emerald, stand of brewing
Dark-pink core of Fact
Loot and needs:
From: map of mansion, eye of ender, ender-pearl

For: emerald, spawn egg, compass
Green core of Adventure
Loot and needs:
From: crystal of ender, egg of dragon, elytra, emerald

For: sword from diamond, sword from iron, shield, emerald, emerald block, nether-star
Blue core of chunk
Loot: iron ingot

Work with green core of the drill-sergeant, for spawning other objects. Be attentive, this can spawn in core of zombie.

Not attack player, if you will not hit him first.

This object will attack turret.
Core of zombie
They are just very hostile.
Green core of the drill-sergeant
Loot: pearl of ender, gun-powder, empty egg of spawn

In order to spawn it in Omnicore, use spawner mob for interaction.

This object will always try to kill you from turret, as you can see, they are always dangerous.
Brown Omnicore
Loot: undying totem, diamond, emerald

Very interesting object, recommend use it anyway, in some ways it is pretty fun, because this object if you ask him something, will do some random things.
Turrets
This object will try to kill you with burst of big amount of arrows. They are always dangerous.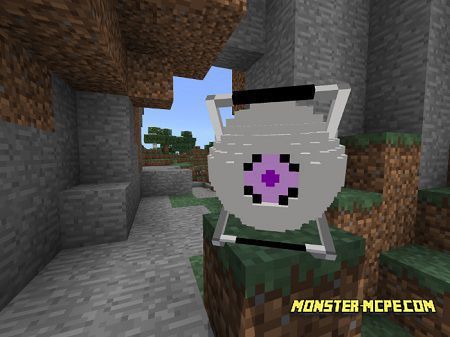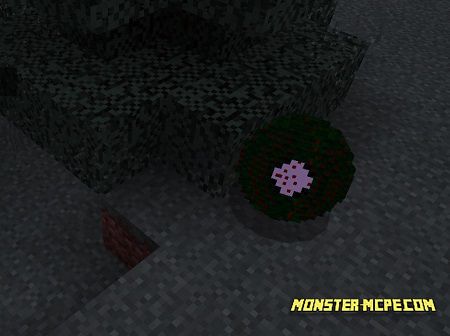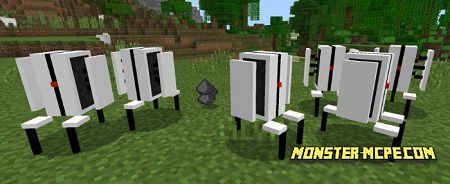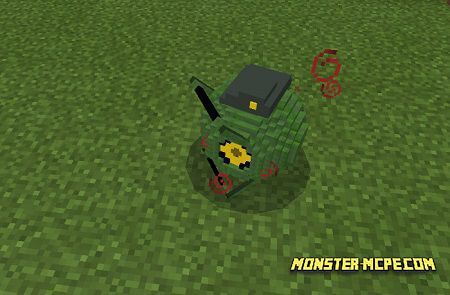 Trades/ that what you need to have
Very useful option of Omnicore, here you should have required items in order to get better items.
Here is the steps:
1- step: allows you to give diamonds
2- step: to give emeralds
3- to give undying totem
4- to give skull of wither skeleton
In the result it is: twelve frames of end portal, saddle and tag of name.