Train Add-on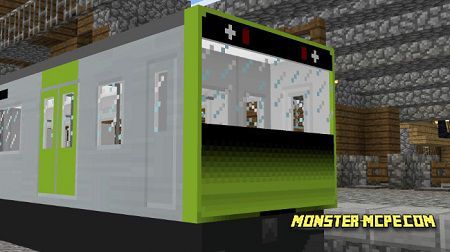 This
addon
implement a new type of train into MCPE, it is similar to popular train JY-E235, which you can find in Japan. It replaced minecarts and become bigger. Inside the train you can find seats for two players. This train addon will be really fun for you and pretty useful.
Description of gaming process:
It has the same recipe for crafting and name, also, it works in the same way as minecart but in this case you should place it on rail track.
This train has two seats, that is why it will be very useful in case if you would like to get to another place with your friend in multyplayer.