Dynamic Lighting RTX Add-on 1.19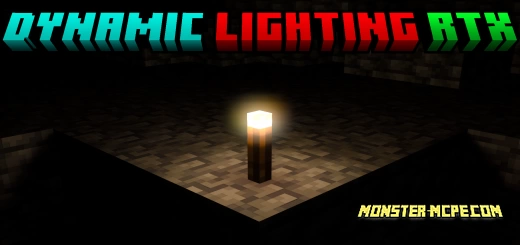 Light in hand is one of the most popular features among
Minecraft PE
users. The idea is that you can illuminate a space with lighting blocks or objects, even without installing them. It is enough to hold a torch in your hand to make the entire space light. The
Dynamic Lighting RTX
mod
allows you to use dynamic lighting even when RTX is on.
Preview
The add-on will work with most blocks and items that give lighting in the game.
The feature will work even in water.
In addition, the developer has added a torch for the left hand, which will illuminate the space while you wield other tools.
Dynamic Lighting RTX Add-on 1.19