Custom Enchanting (Compatible) Add-on 1.18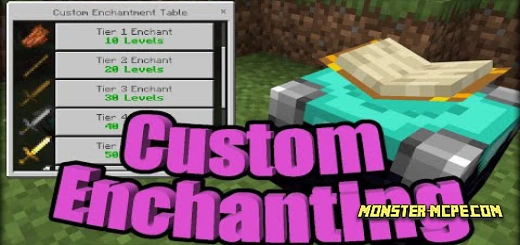 The
Custom Enchanting (Compatible)
mod
adds a new enchanting table to Minecraft. In it you can enchant any sword, including even swords from different add-ons. There are several types of enchantments available and 10 levels for each enchantment. There will be a total of 10 types of enchantments, which appear randomly.
Enchantments
Melting (1 level)
Lightning (1 level)
Explosion (1 level)
Levitation (10 levels)
Vampirism (10 levels)
Poison (10 levels)
Absorption (1 level)
Exhaustion (10 levels)
Slowing (10 levels)
Damage Increase (max +20 to attack damage)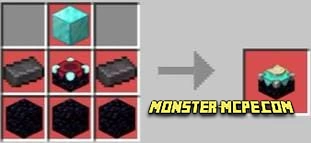 You need to choose an enchantment level, and the enchantment will apply itself. The higher the level, the more enchantments you have to spend.
Enchantment levels
1 level - 10 player levels
2 level - 20 player level
3 level - 30 player levels
4 level - 40 player levels
5 level - 50 player level
Level 6 - 55 player levels
7 level - 60 player levels
8 level - 65 player levels
9 level - 70 player levels
Level 10 - 75 player levels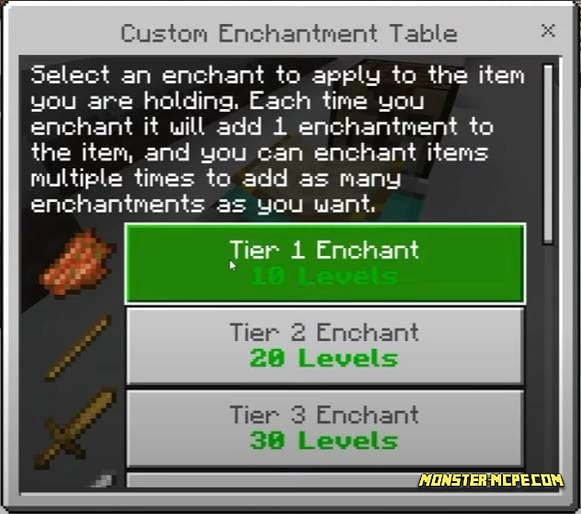 Custom Enchanting (Compatible) Add-on 1.18