jeb_ Shulker Add-on 1.17+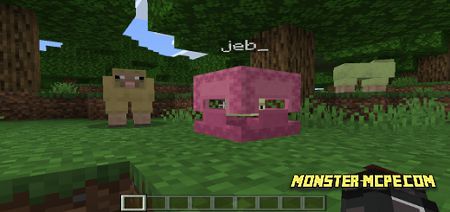 Would you like to have in your Minecraft world not only colorful sheep that roam your world, but also no less interesting colorful shulkers? Colored shulkers? It's real, as real as giving them a name like Jeb.
Please note that the shulker will change color automatically, the main thing that the player needs to do is give the creature a name tag: jeb_, for this use the name tag item, and anvil, players can also rename or give a name tag to the summon egg, after which the shulker will automatically change Colour.
The shulker will change color to all the colors available for dyeing sheep.
In order for the
addon
to work correctly, you must use the Holiday Creator settings.
jeb_ Shulker Add-on 1.17+