LandSpeeder Add-on 1.16+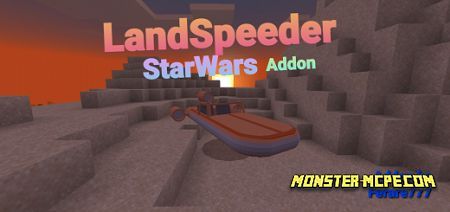 Do you know what Landspeeder is? If you are a fan of Star Wars then most likely you know what it is! For those who do not know what it is, this is a land vehicle capable of hovering a short distance above the ground, which at the same time allowed it to develop at a fairly high speed. That is why we present you with an add-on that adds such a vehicle to your Minecraft world.
A new vehicle from Star Wars can be a great addition to RPGs, or just to complement your world. The Landspeeder has only two seats and two speeds. Also added animations while driving and while the vehicle just hovers a short distance from the ground.
In order for the players to be able to use this vehicle, it is necessary to use a key (saddle). A feature of this vehicle is the ability to pass through difficult places! Landspeeder was originally designed for desert travel, but players can use it however they like.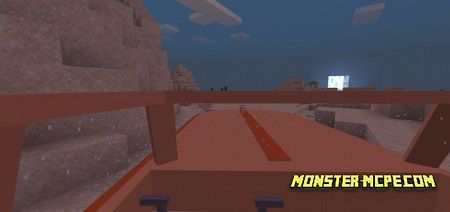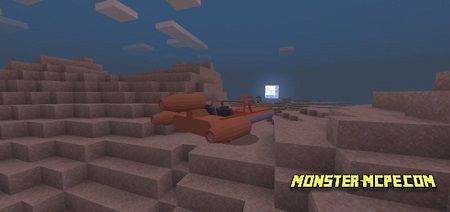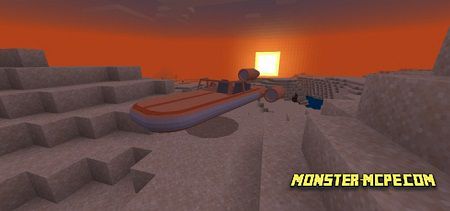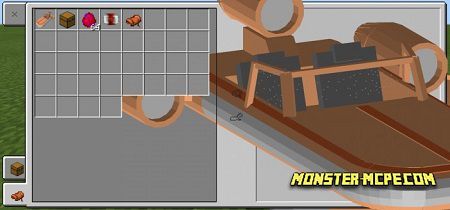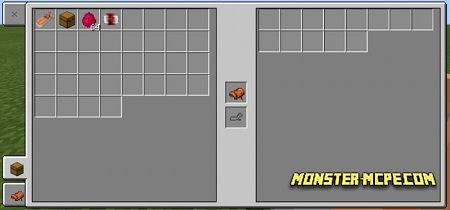 Landspeeder allows players to embark on new adventures in a vehicle that develops high speed across different surfaces of the Minecraft land.