XN Hoverbike mk2 Add-on 1.16+
Do you know what a hoverbike is? Most likely, few of you could have heard what kind of vehicle it is, but for those who have not heard and have no idea what it is, we will tell you. Hoverbike is a unique vehicle that was created relatively recently. The main feature of this transport is that it can hover in the air and also move above the ground. This vehicle as a whole looks like a motorcycle but without wheels. It hangs at a short distance from the ground and consists of two moving parts, one of which is in front of the driver and the other behind him.
The new
XN Hoverbike mk2
addon
adds such a unique vehicle to your Minecraft world! In general, two hoverbikes will be added to the game in two different colors, one blue and the other red. Use this vehicle to get from one place to another comfortably and quickly.
A hoverbike does not spawn naturally in the Minecraft world, for this you need to use a special command or a spawn egg. Below you can see how the Hoverbike looks in the Minecraft world:
If a new vehicle is destroyed, it will not drop anything. Use them at your discretion both for adventures in the Minecraft world and for any role-playing games.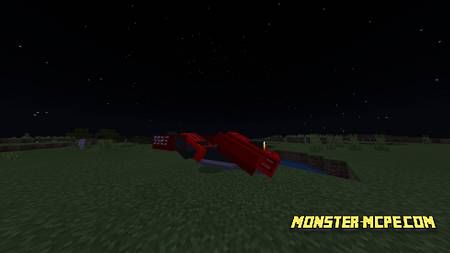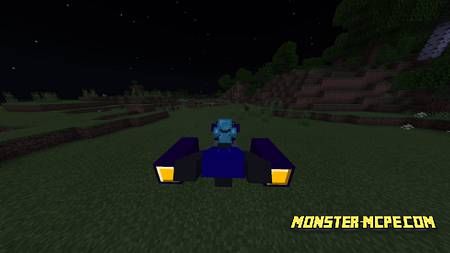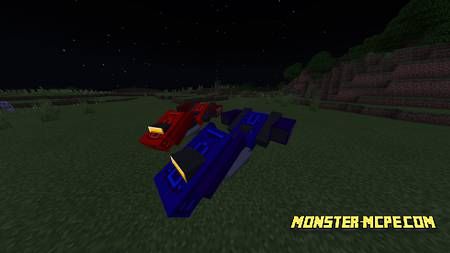 XN Hoverbike mk2 Add-on 1.16+