Portal Gun Add-on 1.20
Have you used a weapon from the game Portal in the Minecraft world before? Previously, this weapon could be tested in the Java version of the Minecraft game, today there are
add-ons
that add such a weapon for the mobile version of Minecraft PE. We present you with a new addon that adds a new weapon Portal to your world of Minecraft PE.
New weapons allow players to teleport creatures and even your friends. You can craft all new types of weapons using readily available materials. In general, three new types of portal weapons will be added to the Minecraft world. Their difference is that when using a certain type of gun, the portals will have different shapes/models. Let's take a look at all the new types of portal weapons.
Portal weapon preview
Types of portal weapons and crafting recipes:
1. Simple: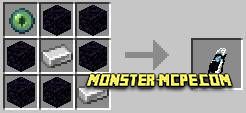 2. Gun which is called Potato, this type of portal weapon has the same properties as a simple one, but there is also an additional feature in that when used, it plays a sound similar to Glados (a character in the computer games Portal/Portal 2):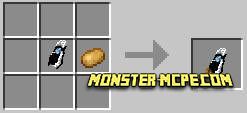 3. RickandMorty: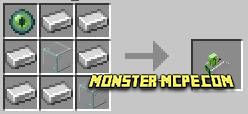 How does it work?
After the player has crafted the portal weapon. This weapon will be blue, and only when used will it change to orange.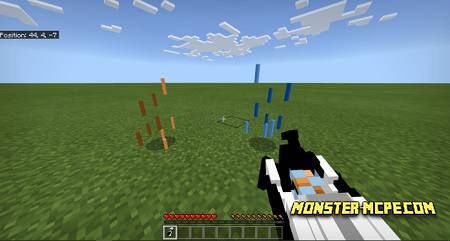 Players can easily change the color of the weapon, namely the color of the portal, for this you just need to use the weapon or crouch.
What color your weapon will shoot you will see on the weapon that you will use.
New weapons can also pick up certain types of blocks.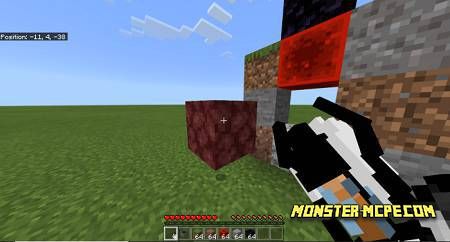 How does it work?
To do this, the player needs to hold a new weapon (except for the last Type RickandMorty), sneak, be located facing a certain block, and (for mobile devices) hold the screen; for a PC, just click with the mouse (left button) on the desired block. After the performed actions, stop sneaking.
In order for the player to place the selected block, it is necessary to place the floating block in the desired place and use it to sneak. A block will be placed in the place you have chosen, and if there is also another block there, your chosen blocks will break other blocks.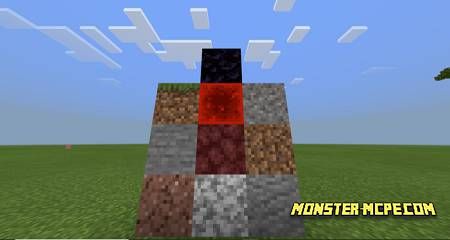 As mentioned earlier, players can only pick up certain types of blocks, namely:
1. Grass;
2. Netherrack;
3. Obsidian;
4. Stone;
5. Diorite;
6. Redstone;
7. Andesite;
8. Dirt;
9. Gravel;
10. Granite.
Another unique feature is the creation of such a mystical sphere as the Black Hole! The black hole absorbs everything that is nearby, items, creatures, and even players. If a player falls into a black hole, he will immediately die.
Also, in the game, you can find a simple and understandable guide on how to use new types of weapons in case you get a little confused.
Preview
Changes in the new version
Compatibility with 1.20.40+
Changed code