Less Resource Gathering Add-on 1.16/1.15+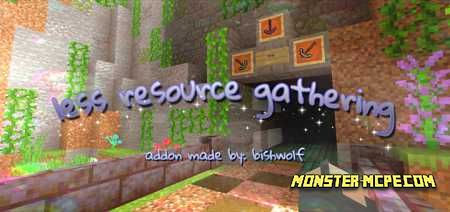 Have you ever had such those days come when you are too lazy to look for and get resources in order to build something? While you still want to build. If yes, then the new addon is what you need. Let's take a look at how it works.
How does it work?
It's pretty simple. For example, if you want a material like a diamond, you need to throw one piece of rotten flesh into a campfire.
Below you will see crafting recipes:
1. One piece of a diamond: Use rotten flesh, throw this stuff into the campfire.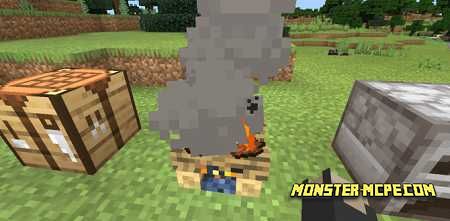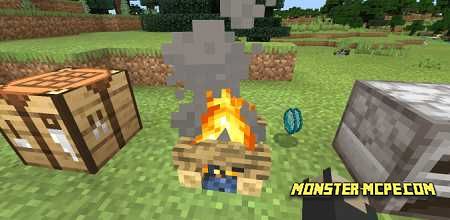 2. One Piece of Leather: Use Rotten Flesh, toss this material into furnace.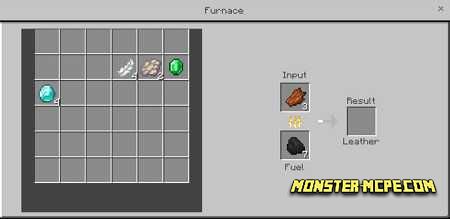 3. Black Stone: Use eight pieces of coal and charcoal. Crafting recipe below: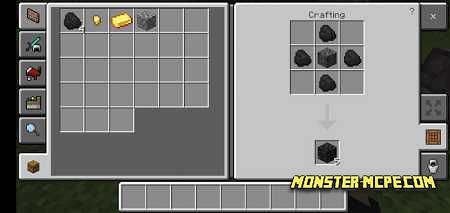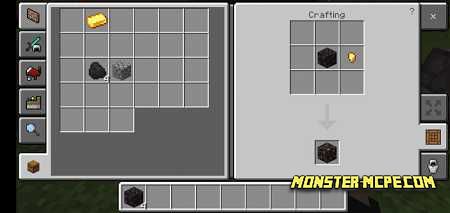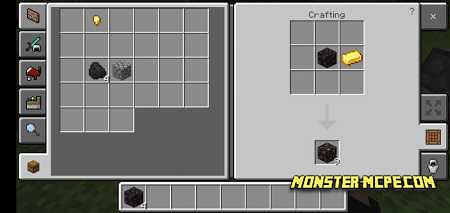 4. Another recipe for crafting Elytra: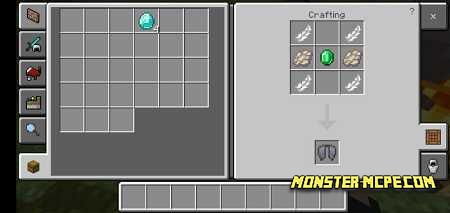 Less Resource Gathering Add-on 1.16/1.15+