Curse Dragon Add-on 1.16/1.15+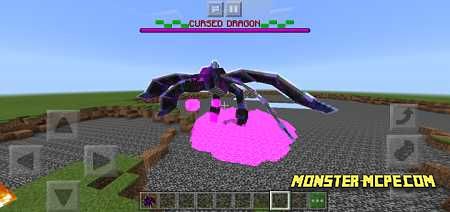 Have you ever won a battle with a creature like Ender Dragon? We are sure that yes, if not, you definitely need to do this. For those who are confident in their abilities, as well as who have already had to kill the Ender Dragon, we present a new
addon
that adds a new and improved Ender Dragon to the Minecraft world! It has a changed appearance, namely, instead of one head, it will have three heads and four large wings.
A new creature's attack feature will be lightning. The new dragon has a new name, namely Curse Dragon! He has 15,000 health points and can deal 100 damage. In addition to lightning, he can also use fireballs. Be careful, this is one of the most powerful bosses in the world of Minecraft. Only those players who have good skills in battles and those who love difficult challenges can kill him.
This is a wonderful experience that may come in handy for you in the future. If you manage to kill him, you can safely say that you are a great warrior!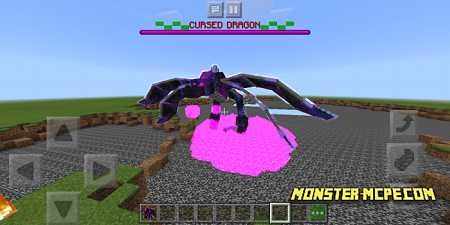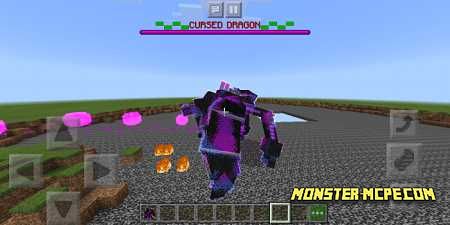 Do not forget to activate the experimental game mode!
Curse Dragon Add-on 1.16/1.15+