Five Nights at Freddy's 1 (Multiplayer) (Minigame)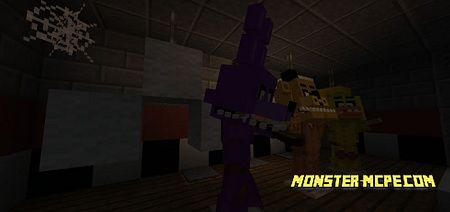 This is multyplayer
map
, for you and your friends, it is truly exciting and fascinating map, especially for those who is fan of "five nights at Freddy". All actions take place in pizzeria of Freddy, all players will be dressed in animatronics and walking at night in pizzeria. It is scary and fun at the same time.
Description of gaming process:
In order to understand the sense of this game better, read attentively instructions inside the game.
It is better to play in multyplayer, but if you want you can play as single player, depend on your decision. But pay attention, that with friends is more fun.
Five Nights at Freddy's 1 (Multiplayer) (Minigame)