Minecraft PE 0.3.0, 0.3.2 and 0.3.3 for Android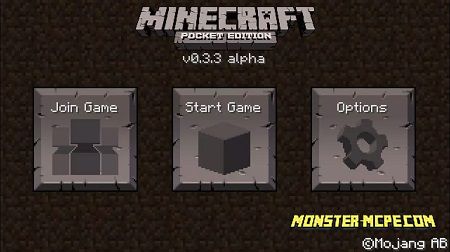 We present to you the update
Minecraft Pocket Edition 0.3.0
, 0.3.2 and 0.3.3. This is a free
version
for Android devices. Blocks, items, mobs, gameplay and much more awaits you.
What is this version and what's new?
This is a series of updates to the game Minecraft 0.3. This update adds a lot of different and interesting innovations, such as blocks, different objects, mobs, as well as the technical part of the game.
Craft items in Minecraft PE
This is an update that allows players to craft. In the
Minecraft PE 0.3.0
version of the game, players got the opportunity to craft things, namely to create anything they need, an item or a block using a crafting table. This is perhaps one of the most important blocks in the world of Minecraft.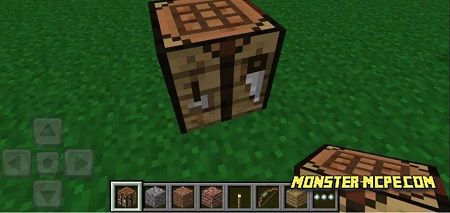 Also in the game, players could meet one of the first mobs such as chicken and cow. A chicken is a mob that is capable of giving the player eggs. Players could propagate them using seeds. A cow is a mob that gives the player milk, meat and leather. Players can propagate these mobs using wheat.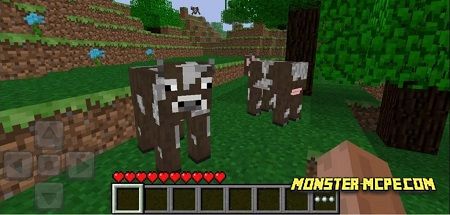 A wide variety of blocks and items in the Minecraft world. We all know how important different items are for survival.
They added a large number of new blocks as building materials, with which players could begin to build beautiful and unique houses. Various ores, bricks, semi-blocks, and steps.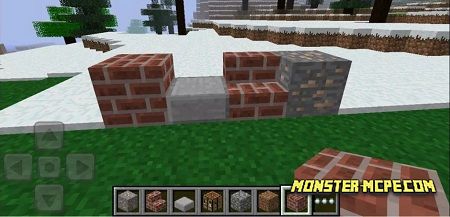 New items that could be very useful for survival and in general for the game are snowball, stick, yellow dye, sugar, books, paper and coal!
The developers of the Mojang studio also added weapons and various wooden tools to the Minecraft PE 0.3.0 game. This is an ax, sword, pickaxe, spade, and others.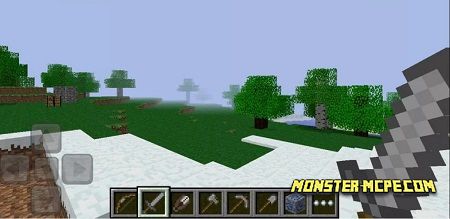 What was added to the Minecraft PE 0.3.2 game version?
This update added additional useful things to the game, for example, Furnace. This is as useful and important as a block as a crafting table. The furnace will help the player to melt the ore.
New ores have been added to mines such as gold and diamond. Going to the mine, players can now find new ores.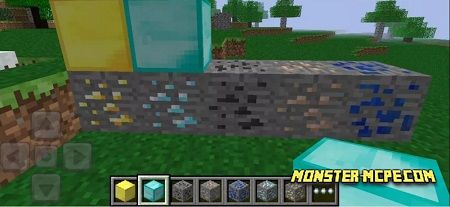 In the world of Minecraft added Glass Pane which could be used as additional material for structures. From new ores, players could create different tools, such as a pickaxe, a shovel, and axes.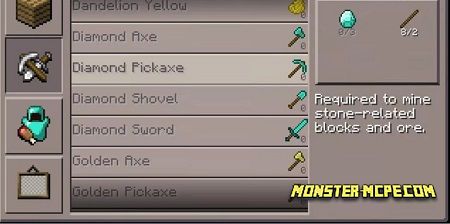 What was added to the Minecraft PE 0.3.3 game version?
In this version of the Minecraft game, the players received a new weapon, this is a bow with arrows, new items, and mobs. Also in this version, numerous errors that were previously found by players in previous versions were fixed.
What has been added to the game?
Bone Meal helped accelerate crop growth;
Flint with a small probability could drop from gravel;
Feather material which is a drop from chickens is necessary for crafting arrows for a bow.
New aggressive mobs that could cause damage to the player. Of the new mobs, spiders and skeletons were added.
Spiders are neutral mobs that do not attack the player during the day, they are aggressive at night;
Skeletons are hostile mobs that will attack players as soon as they are met. These mobs burn in the sun, therefore, like spiders, they are found mainly only at night.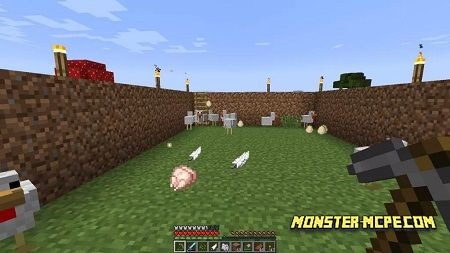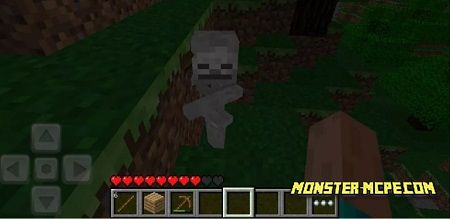 Minecraft PE 0.3.0, 0.3.2 and 0.3.3 for Android