Minecraft PE 0.2.0 and 0.2.1 for Android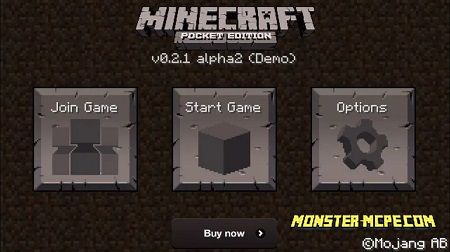 Are there among our visitors those players who previously played in the
Minecraft Pocket Edition 0.2.0
and 0.2.1 update series? This is an old version of Minecraft for Android, which also had its own features. For those who do not know what kind of update this is, let's take a look. Let's look at all the features and innovations, new game modes, mobs, blocks and much more.
What is new for the Minecraft world in the Minecraft PE 0.2.0 and 0.2.1 update?
Minecraft PE 0.2.0 and 0.2.1 updates have added a large number of new and interesting features to the game. A new mechanic was added for the player's interaction with the Minecraft world, as well as interaction with mobs, blocks, and others.
With the release of a series of updates, the player has access to new game modes such as Survival and Creativity.
Survival is a game mode where a player can die. In this mode, it all depends on the player himself and his skills. The bottom line is very simple, all you need is just to get the necessary blocks, hunt and get food for further survival in the Minecraft world. This
version
was well completed so that survival will not cause you much difficulty. As we said earlier, all this depends on you and your skills.
Creativity is a mode where the player cannot die, and also has access to absolutely all resources of the Minecraft world. All items are endless and immediately available. Blocks break very easily.
New creatures were also added to the game that everyone began to call mobs from that moment.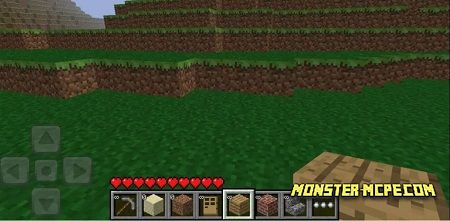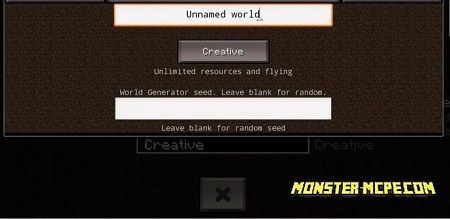 New mobs are pig, zombies, and sheep!
In Creative mode, players have the ability to spawn all existing mobs. In Survival mode, you can meet any of the above creatures in the Minecraft world just wandering around the world. Mobs such as pigs and sheep are often found during the day, and zombies are most often found at night. But be careful, they are very hostile and attack the players.
In the Creative mode of the game Minecraft version Minecraft PE 0.2.0 and 0.2.1, players have the opportunity to use the new block called the Bookshelf. This block does not have any functions; it was created as a decorative block. At that time, all players were very pleased to receive more and more new blocks, because the Minecraft world is a world where you need to build and break blocks.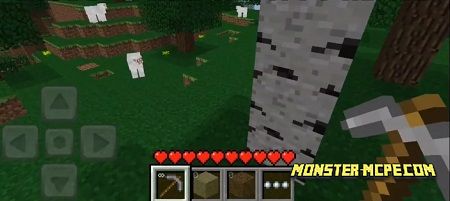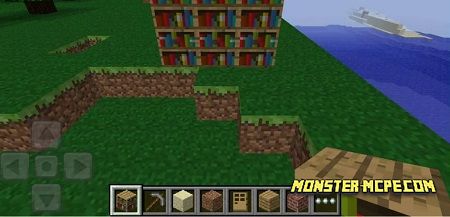 General changes
In the Minecraft PE 0.2.0 and 0.2.1 update series, the player can choose a mode for generating the world, and a control scheme for tablets with wide screens has been added.
Fixed a bug where players could not open the game on some Android devices.
Fixed a bug that was found by players who used a device such as Acer Iconia A500.
Minecraft PE 0.2.0 and 0.2.1 for Android