Minecraft PE 1.19.60.26 for Android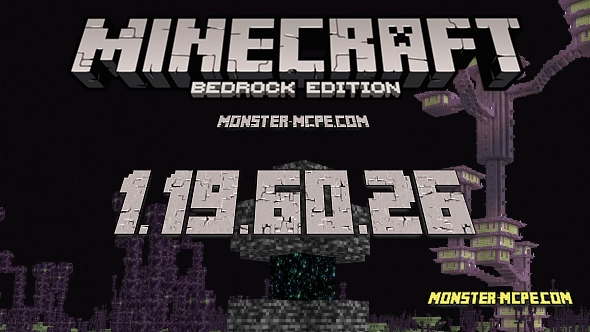 The developers have released a test version of
Minecraft 1.19.60.26 for Android
. The update added 1 improvement to the Experimental mode, 11 fixes and 3 technical changes.
Experimental Features
Added 1 update to the game's experimental mode
Hanging Sign will be with 2 separate chains when mounted under Hanging Sign with V-chain, unless the squat button is pressed
Fixed 11 bugs
Players wake up correctly when teleporting while sleeping
Fixed getting the "Beginning" achievement
Fixed a glitch when navigating through the Portal of the End
Android screen doesn't flicker when opening the keyboard
Vertical sync setting is set correctly (for non-ARM based devices)
Textures are correctly applied to worlds before being created when switching to another screen
Fixed errors from loaded textures
Minecraft
will not crash when killing an object with the wrong conditions, functions in the loot table
Levers make the Stone Buttons sound
Fixed splitting stacks when controlling with non-touch controls
Technical changes
Added 3 technical changes for addon development and testing.
Minecraft PE 1.19.60.26 for Android