Pixtail Texture Pack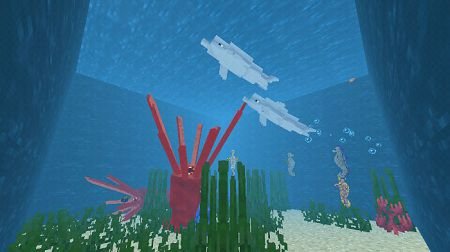 Pixtail Texture Pack is able to create more detailed graphics in the world of Minecraft Pocket Edition. This means that some items will look more detailed and beautiful. What else do you need for graphics in the game?
Textures will change for some number of living beings, and also some blocks and sights will look in a new way. Each of the creatures will change a little, and only for the better. Everything is done in order to maximize the game graphics to reality!
If you are interested in finding a way that will transform the game, then this resource is exactly for you!
Changes in Pixtail Textures
Model in dolphins with new textures
Model in octopus with new textures
There are sea horses
The model of the golem (snow and iron) with new textures
Spider model with new textures
Model in bears with new textures
A model near a bed and a trident with new textures
Comment from the developer: this is a beta version, there will be more improvements in the new version, wait for the news!