Star Wars Porg Add-on 1.14/1.13+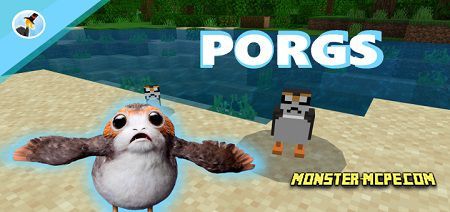 A new
addon
that adds new creatures to the game. These are extraordinary creatures, they have come a long way and arrived in our Minecraft world from a distant faraway galaxy. If you are a Star Wars fan, you might recognize them, new creatures are called
Porgs
. Play along with these cute creatures in the Minecraft world.
Let's learn more about the new creature Porg
These are very nice and good creatures, be kind to them.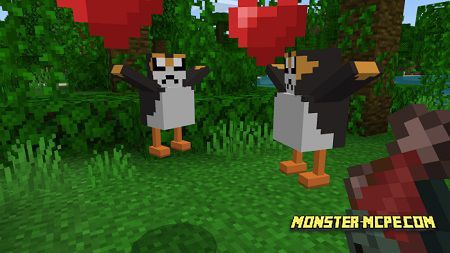 Players can breed them using fish, but it must be raw.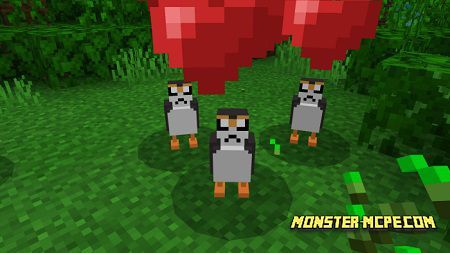 To tame Porg, use the seeds, after which they will follow you everywhere.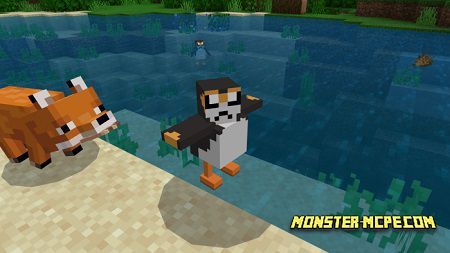 The main enemy of the porgs is the Foxes, so protect them from foxes.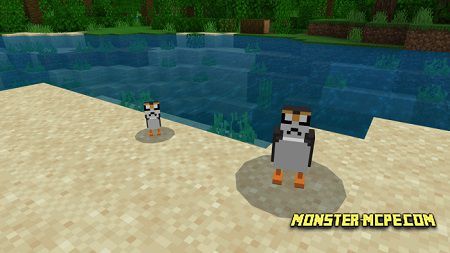 How cute they are, you can see in one of the images below, or already in the game.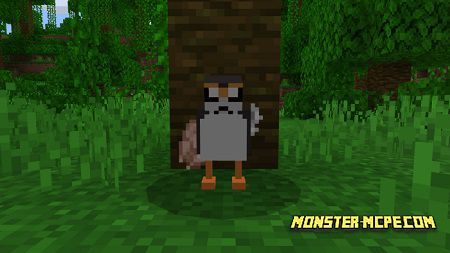 We draw your attention to the fact that this addon does not replace any previously existing mobs in the game. Unique sounds, textures, animations and more.
Star Wars Porg Add-on 1.14/1.13+