Simple Lightsabers v1 1.14/1.13+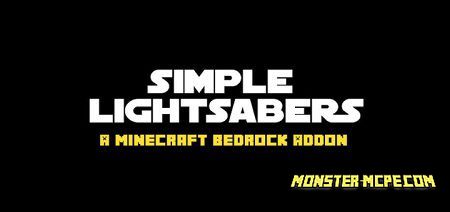 The new
add-on
is just for the big fans of Star Wars. Of course, absolutely all Minecraft players can use it, both Star Wars fans and players who just wondered what it was. This addon will fulfill your dream, or simply add something amazing and fascinating to the world of Minecraft, namely
Lightsaber
. With this weapon, you can feel like both part of the dark side and a good Jedi. New lightsabers will be presented in five different types.
What colors?:
1. Violet;
2. Red;
3. Green;
4. Blue;
5. Yellow.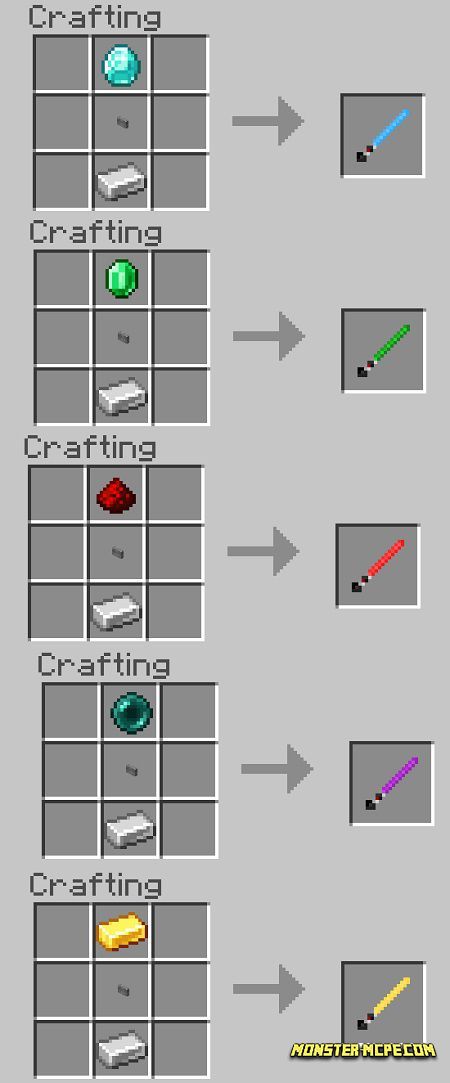 Players can get these lightsabers by crafting them or using a special command.
A lightsaber can deal 10 damage to an enemy.
Below is the image, you can see how the recipes for crafting look:
In the future, it is planned to add more color lightsabers as well as a new type of weapon is sabers.
Simple Lightsabers v1 1.14/1.13+