Weapons Lite Add-on 1.13/1.12+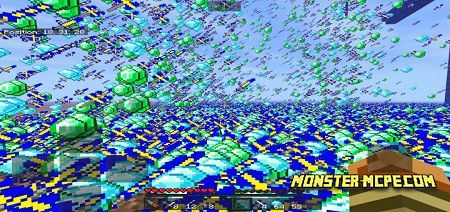 Have you ever dreamed that there were more
weapons
in the beloved world of Minecraft than now? If so, then this
addon
is for you. Thanks to this addon, 89 new types of weapons will be added to the game, each of which does not replace any of the previously existing weapons in the Minecraft world. Imagine as many as 89 new types of weapons, madness!
As previously mentioned, each new type of weapon will have its own specific damage and its own unique recipe for crafting. The creator of the addon tried to make weapon damage more balanced. The maximum damage that can be done is 169! As everyone knows, most enemy mobs do not have more than 20 health, and now imagine 169 damage! In addition to powerful weapons, five other weapons were added to the game for each base material.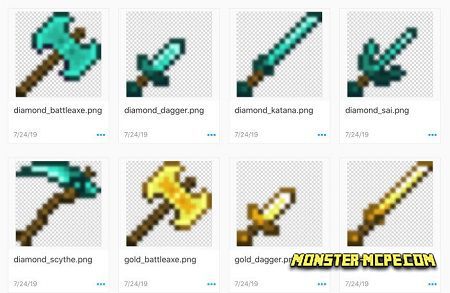 Below you can see a small list of new types of weapons:
Many types of weapons were borrowed by the developer from other creators, there are about 30 such weapons. All this was done to complete the addon so that the player had a wide variety and did not need anything.
Below you can see recipes for crafting basic weapons:
1. Scythes:
2. Dagger:
3. Sai:
4. Katana:
5. Battleaxe: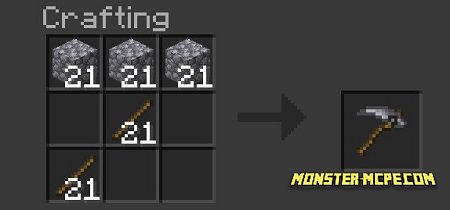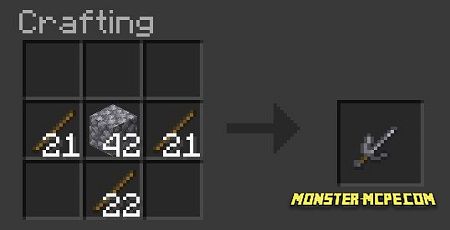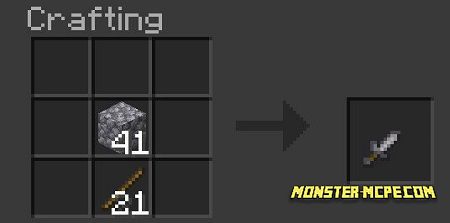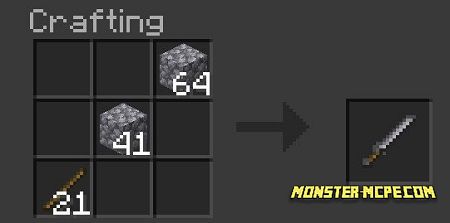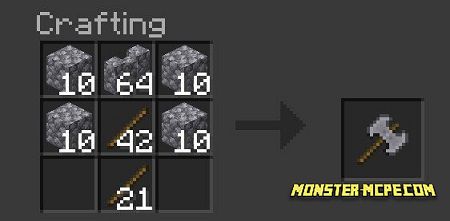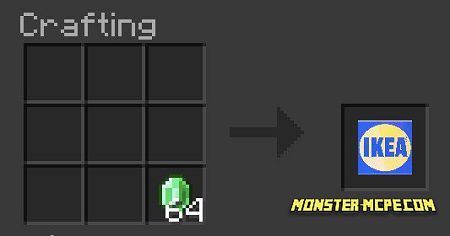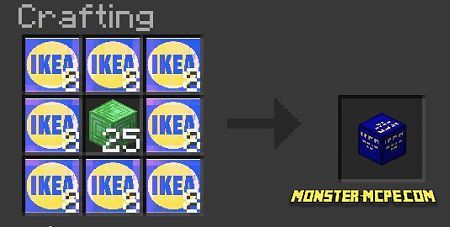 Weapons Lite Add-on 1.13/1.12+