Ruby Items Addon 1.13+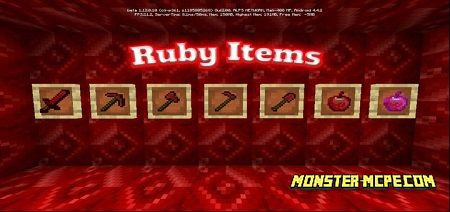 Have you ever wondered why the ruby as an item was removed from the game Minecraft? In this
add-on
, the author allows players to use Rubies, as well as
Ruby Tools
. In the future, this add-on will be improved.
How does it work?
As previously mentioned, this add-on adds Ruby and Ruby tools to the game.
Below, you will see a complete list of what this add-on adds.
Please note: In order to play and use this add-on, the player must use the experimental mode, as well as play on the beta version of
Minecraft 1.13
.
IMPORTANT: Emeralds have been replaced by rubies.
List and description of a ruby weapon:
(A. D: Attack Damage *; M. S: Mine Speed **)
— Hoe: +5 A. D | +2 M. S;
— Ax: +8 A. D | +4 M. S;
— Sword: +9 A. D;
— Shovel: +6 A. D | +2 M. S;
— Pickaxes: +7 A. D | At the moment it is useless.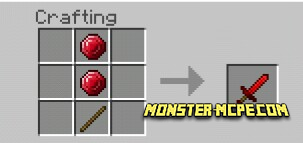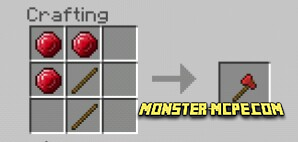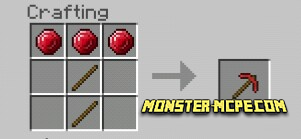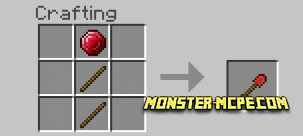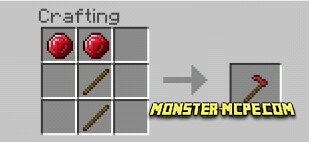 Ruby Armor:
— Helmet;
— Chestplate;
— Leggings;
— Boots.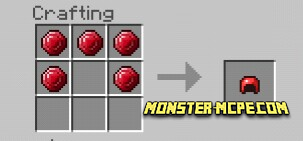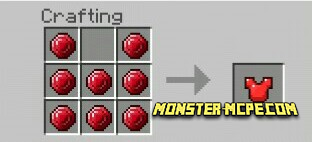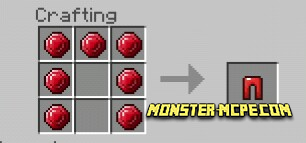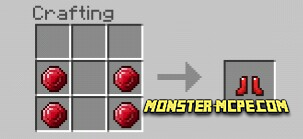 Please note that all new ruby armor replaces diamond armor!
We can also note that you can find this resource in the nearest village, namely in one of the chests. There is a second way, you can exchange them with other villagers.
Below, you can see a list of other items that have also been added to this add-on.
The first is the Ruby Apple:
— 30 Seconds x Regeneration III;
— 300 Seconds x Resistance I and Absorption I.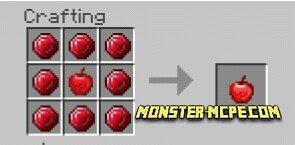 The second is the Enchanted Ruby Apple:
— 400 Seconds x Resistance I and Fire Resistance I;
— 600 Seconds x Absorption V;
— 250 Seconds x Strength IV;
1792— 60 Seconds x Regeneration VI.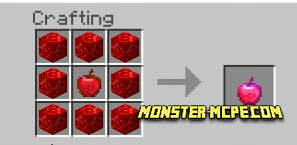 The third item is the Speed Enchanted Book:
— Adds player running speed by +0.3 (works only with Ruby Sword).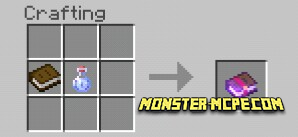 Also, there is a second type of book, this is Health Boost:
— Adds 5 hearts to the player, this is + 10HP! (Can also be used with Ruby Sword only).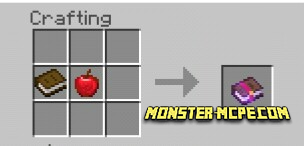 Ruby Sword can only be used with charms through the Crafting Table!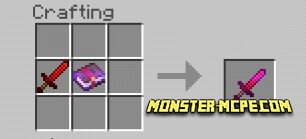 All the above items can be created in Survival Mode, or simply use the / function ruby_items command.
There is a small number of problems, namely:
— Pickaxes work a little wrong;
— Hoes do not till the soil;
— In the third person, some items are incorrectly stored;
— Lack of durability of objects.
Unfortunately, these problems cannot be fixed at the moment, but the creator works with this, as some elements have their own limitations.