Slenderman Add-on 1.12/1.11+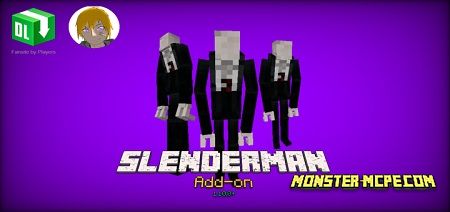 Add-on
Slenderman
adds a new character, please note that this time it does not replace him, but it adds a new mob. This character was created in 2009, one of the participants of the Internet forum Something Awful. This character is one of the most recognizable and popular Internet memes, a thin man looks like a very tall pale man with unnaturally long, arbitrarily bending limbs and sometimes black flexible tentacles or appendages growing out of his back; one of its brightest features is absolute facelessness. From now on, this character has been added as a mob to
Minecraft
!
A new
add-on
, as previously mentioned, was added as a separate unit, this time not replacing another mob.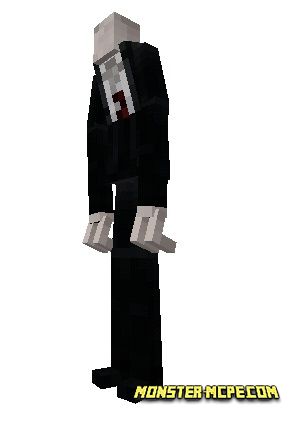 In order for this add-on to work, you must use experimental gameplay. The player can call him by looking for Slenderman's spawning egg, in the creative inventory, or when it rains lightly.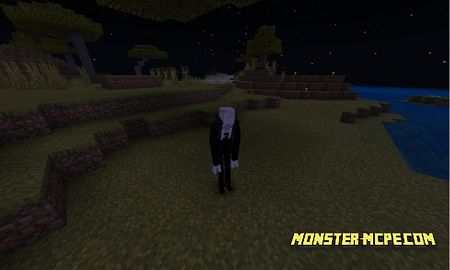 Pay attention to the fact that when you are 10 blocks away from Slenderman, your helmet will be destroyed, regardless of which one you use, all of this may be due to static interaction.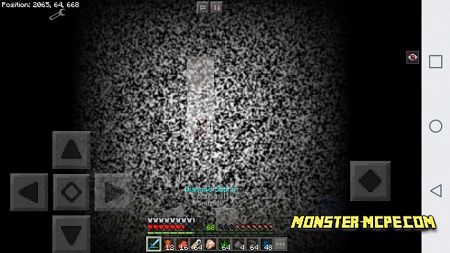 In case you succeed in killing the Slenderman, you will receive Obsidian, from 32 to 64 units.
Slenderman Add-on 1.12/1.11+